Everyone should have a travel bucket list.
Whether you are a seasoned adventurer or you just want to start exploring a little more, having a bucket list of places you want to visit and things you want to do can help to give you inspiration for your future travels.
Even if you're not able to set off on your next trip any time soon, there is no better time than right now to start your travel bucket list.
---
Why you Need a Travel Bucket List
To remind you of your travel goals
The process of creating, working on, and adding to a bucket list helps to keep your travel goals in the forefront of your mind.
Everyday life can easily get in the way of longer term goals, and having a tangible list to look at can help remind you of your goals and prompt you to focus on them.
It's much easier to save for something if you can see a reminder of what you are saving for. Your travel bucket list can be a great motivator to encourage you to save the money you need to travel.
To make the planning process more fun
The more you plan and dream now, the less planning there is to do when it comes to booking it! Doing research early on because you want to is a lot more fun than trying to get all your planning done at the last minute – so try to get your hands on as many travel resources as you can now, to make it easier for yourself later on.
To give you something to look forward to
If you're feeling a bit uninspired or stuck in a routine, your travel bucket list can create excitement and give you something to look forward to. In fact, studies have shown that one of the best aspects of going on holiday is looking forward to it.
---
How to Create a Travel Bucket List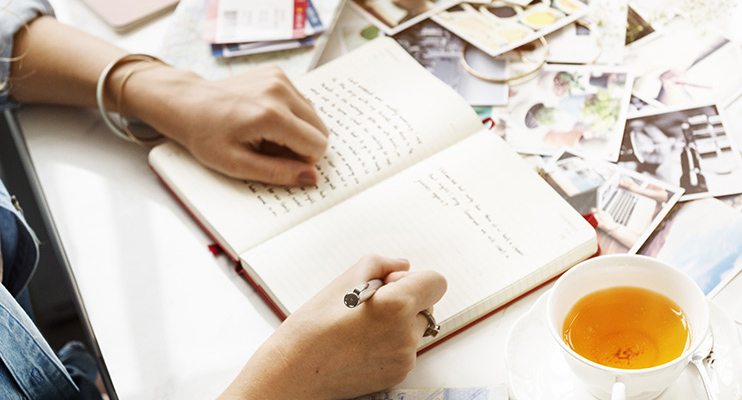 Decide how you want to display your travel bucket list
Whether it's opening up a fresh page in a nice notebook, starting a new Pinterest board with different sections, or getting creative with a wall map, cork board, collage, or scrapbook, choose how you want to display your travel bucket list.
It could take the form of a handwritten list, inspiring images with notes, or something completely different. It can be neat, messy, colourful, or minimal. However you want to do it.
Once you have decided on the form it will take, you'll need to gather your materials so you are ready to start.
Depending on the approach you are going for, you might want to hunt down a big stack of old magazines, some scissors, glue, paper, and pens, or just put the kettle on, grab a notebook and pen, make yourself a cup of tea, and put on an inspiring playlist.
---
Start big, then narrow it down
The best way to start a travel bucket list is to think big. Take a moment to imagine yourself on holiday right now.
If you could be anywhere, where would you go?
Would you be surrounded by rich green forest, enjoying the view from the top of a misty mountain, taking in the culture of a new city, walking along a beach, listening to the sound of the waves?
Imagine what this place would look like – and what you would be doing. Are you hiking, shopping, exploring, or just relaxing?
At the end of your day, what type of accommodation would you come back to? Would you be chatting around a camp fire under the stars, sinking into a soft bed in a nice hotel, or soaking in a hot tub on the patio of your log cabin, surrounded by twinkling fairy lights?
Make some notes as you go, and find some images that represent the type of place you are imagining. It doesn't have to be a real place, at this point you're just getting an idea of the type of travel you would enjoy.
---
Research places to go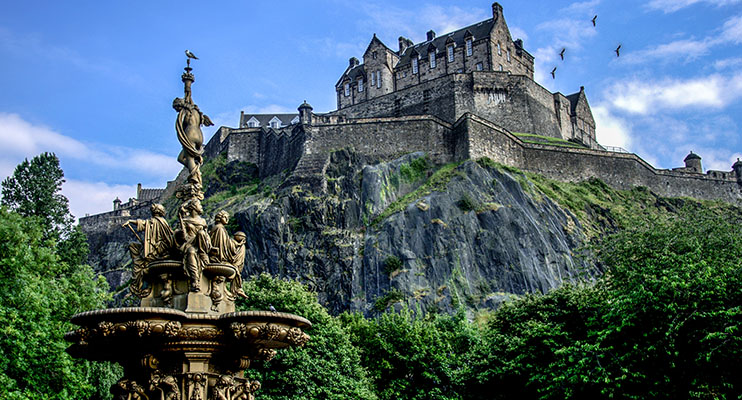 Edinburgh Castle
Now that you have a general feel for the sorts of places you might like to visit, it's time to start narrowing it down… a little. The trick is to find a larger area, such as a county, that shares the characteristics you are looking for. Then you can narrow it down further.
For example, if you imagined yourself surrounded by nature in dense forest areas, you'll need to find an area that has plenty of nature and woodland. If you want to explore the mountains, enjoy a coastal view, or the buzz and excitement of a city, you'll need to look for places that have these characteristics.
The UK has all sorts of different types of landscapes and environments, so you'll have plenty of places to choose from. If you're not sure where to start, you might want to browse our blog post on staycation destinations, which includes a flow chart to help you decide where to go depending on what you are looking for.
Or you can use the links below to read more about different areas:
Beaches
Some of the best known areas of the UK for beaches are Devon, Dorset, and Cornwall.
Forests
If you prefer forests and woodland areas, Cumbria, Nottinghamshire, and The New Forest in Hampshire are all great places to consider.
Lakes
If you like to be near water, you can't beat the Lake District in Cumbria, or the Peak District in Derbyshire.
Mountains
Gwynedd in Wales, and Highlands & Islands in Scotland both offer beautiful scenery, especially for hikers.
Cities
If you're looking to explore a busy city, there's London, Leeds in West Yorkshire, Manchester in Greater Manchester, Liverpool in Merseyside, York in North Yorkshire, and Edinburgh in Lothian & Fife.
For more inspiration, click here for an interactive map with descriptions and information about different areas within the UK.
---
Make it specific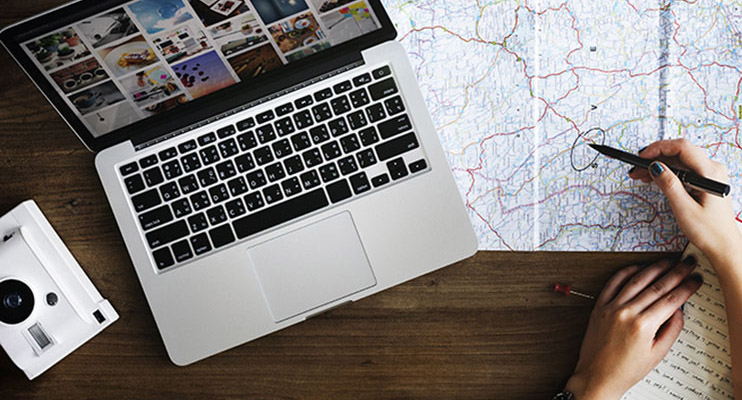 Once you have an area in mind, you're ready to decide on a more specific goal.
There are a few ways to do this. You could choose one thing you would like to do, or one place you would like to visit in that area. For example, if you have chosen to visit Dorset, you might have the goal of seeing the iconic Durdle Door. If you have chosen Somerset, you might want to explore the caves in Cheddar Gorge, or if you want to go to London, why not make it your goal to take a photo from the top of the London Eye? If you need some ideas, click here and search by location to find interesting things to do in that area. Or click on the relevant area of this map to get some inspiration.
Another approach is to choose somewhere unique to stay within the area, and make that your goal. Why not stay in a treehouse in the forest, or a converted double decker bus? Read our list of quirky places to stay for some ideas. You can also search by location within the places to stay section to see what is available within your desired area.
Or why not find out if there are any big events taking place in the area? If you want to visit Scotland, why not make it your goal to see the Highland Games, or time your visit to London to include the Notting Hill Carnival? You can search for events by location in the what's on section.
Once you have a specific goal, add it to your travel bucket list, and continue the process from the beginning until you have an exciting list of incredible things to do.
Be sure to keep it somewhere you can see it, revisit it often, and tick things off as you achieve them!
---
For more ideas to add to your travel bucket list, why not browse the Guides section.