---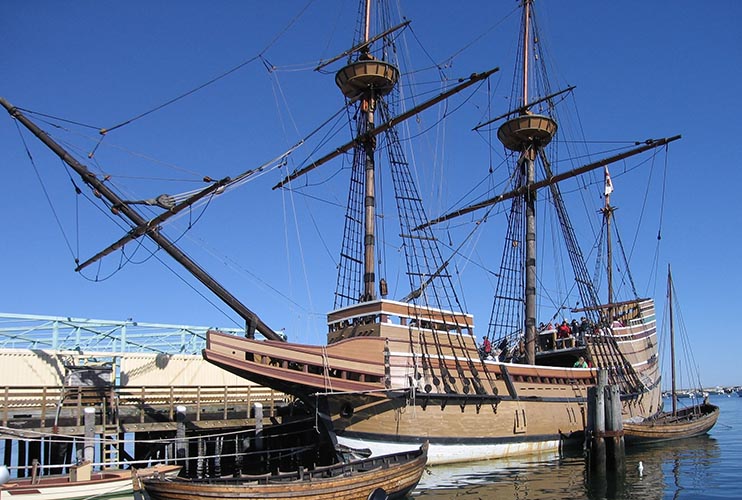 A Brief History of The Mayflower
The Mayflower ship set sail in 1620 from Plymouth in the UK to Plymouth Massachusetts.
Many of the pilgrims on board the ship were on a quest for religious freedom, away from the Church of England. Others sought a fresh start and a bright future for their families in the New World.
Upon arriving in Massachusetts, the pilgrims established the second English colony, in the area that would become known as the United States of America.
---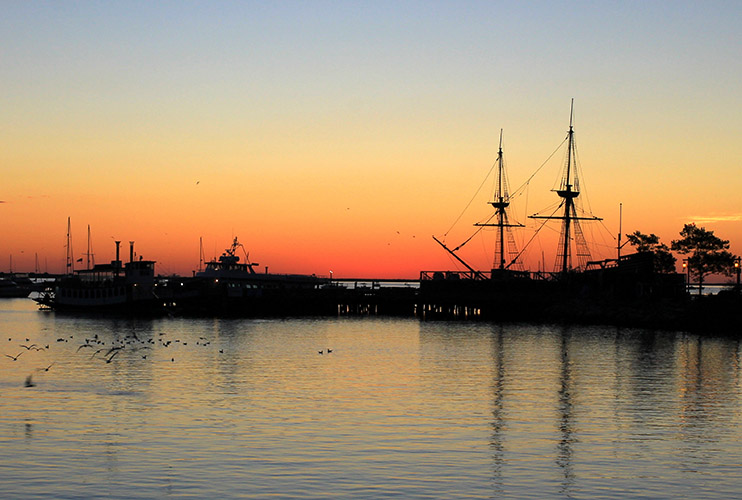 The Mayflower 400
Wednesday 16th September 2020 will be the 400th anniversary of the Mayflower's historical voyage.
Leading up to the anniversary there will be events and projects to commemorate the journey taken by the passengers and crew. If you're interested in reading more about the story of the Mayflower, you can do so here.
You can also visit the Mayflower Steps in Plymouth, built as a memorial to the historic voyage, as part of our Plymouth Passage Trail.