This post was written by Aastha, aged 10, who entered our Young Persons' Writing Competition 2019.
---
While admiring the extravagant sights of Liverpool, you will make your way through Queensdrive tunnel to the beautiful region of North Wales. On the 60-minute drive, you may see many Tudor style buildings.When you arrive at magical Victorian  Llandudno, you will see the Great Orme, on a clear day you can see the Isle of Man! You can walk on the Llandudno pier, buy souvenirs and eat fish and chips, a perfect way to start the day.
Then the bus will lead you up a steep hill from where you can click fascinating pictures. Up there, you will be able to see many white sheep and the rare black ones too, as dots.Did you know that the rich donated the black lambs born in their households, considering them as inferior, to the poor.
Opposite you, a majestic mountain stands, Mt. Snowdon, surrounded by small pieces of slate thrown away by miners which can not be used for roof tiles or other useful purposes to their mind but they can be used for decoration. Going down to the valleys you might be lucky enough to see Shetland ponies roaming free. There are many drystone walls to protect the livestock from wolves using only the materials they had in abundance, slate.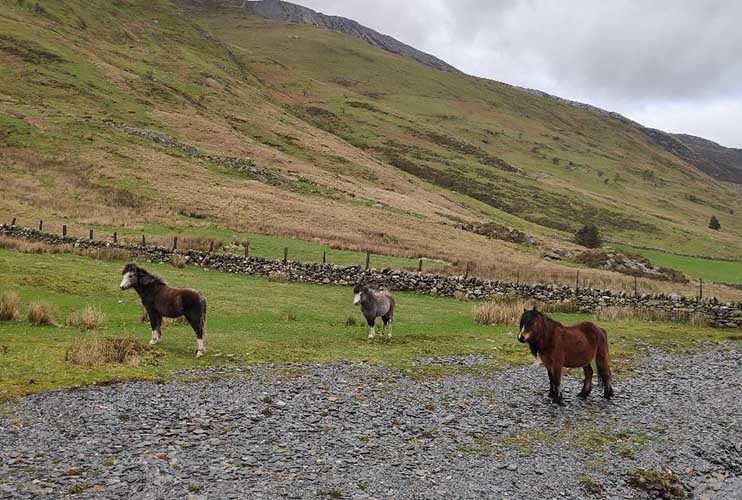 Are you there in time to cross the stream and touch the water that goes straight into our mineral water bottles?
Into the wonderful city of Conwy, you will be able to see small boats sailing into its waters. There are many things to see in Conwy, including its walls and castle along with many food and entertainment sites. Its castle was built in 1283 and is 736 years old! The image below show the castle. It has narrow slits from which archers could fire safely without the enemy arrows getting in.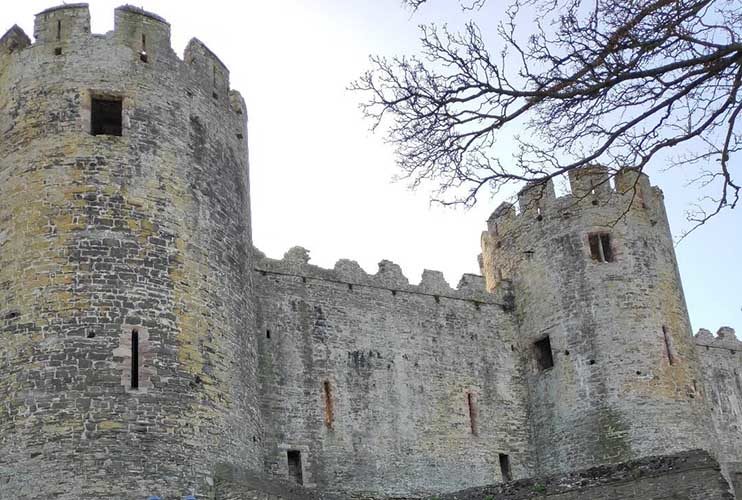 Conwy's gift shops are so picturesque that you are persuaded to buy the treasures hidden inside but you resist yourself. One of those treasures was the Smallest House in Great Britain, it had the smallest pieces of decoration but the house is pretty cosy.
It will be such a fright when you walk on the aqueduct  hundreds of feet up in the air. In the time of the Industrial Revolution, goods had to be transported from one place to the other,a quicker way than horses, by water and ships.So they built canals only as deep as the height of an average person for safety and when the time ended they rented the ships out as houseboats for extra tourism.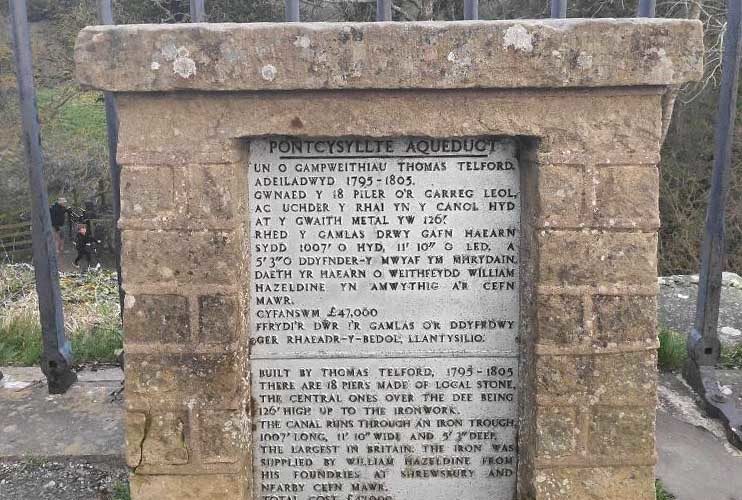 Brace yourselves to hear the name of a railway station longest in history, llanfairpwllgwyngyllgogerychwyrndrobwllllantysillogogogoch! The builders /architects thought It would be a wonderful idea to make the name of the station interesting so travellers would visit it more often but people clicked a photo against it and off they went!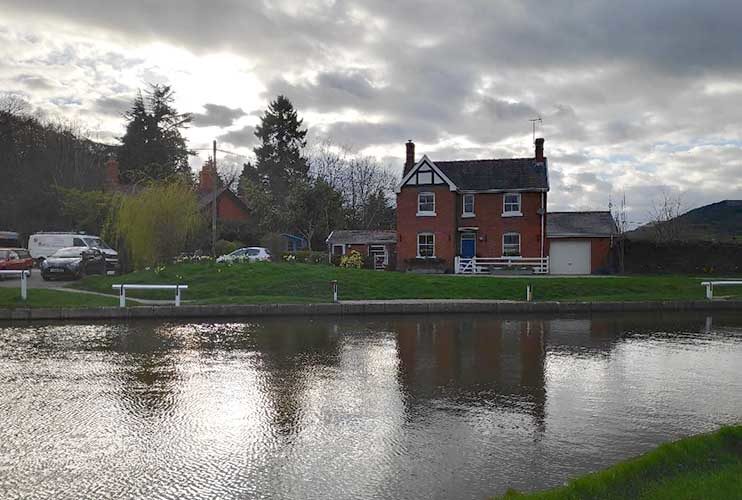 You can leave for home, after the long, hectic day, with magnificent memories and have a good sleep in your bed.
---
About the Author
Aastha Anil Israni, 10 years old.
Entrant- The Tourist Trail Young Persons' Writing Competition 2019