This weeks post was written by Bradley, 12, and Ethan, 10, who are huge fans of all things Harry Potter. So much so that they provided us with this amazing blog post exploring the Warner Bros. Studio Tour in London.
---
As you step off the bus or out of your car you will instantly see the wizards' chess pieces alongside the various different newspaper articles lining the courtyard. After collecting your ticket you shall pass security and then be met by famous Harry Potter quotes- this was for us where the excitement began.
As you finish walking down the first corridor there is a café to refresh yourselves before the tour begins (the tour will take roughly 3 and a half hours so make sure you have enough time to make it round). While you're waiting in the queue you will see a giant model of the goblet of fire and Harry Potter's cupboard under the stairs and up on the walls you can see Harry, Ron, Hermione, Snape, Dumbledore, Hagrid, Draco Malfoy, Voldemort and more. When the wait is over you shall have a brief insight of what your exciting tour will bring. Shortly after this you shall enter a small cinema where you will meet Harry Potter, Ron Weasley and Hermione Granger and they will tell you about life on the set.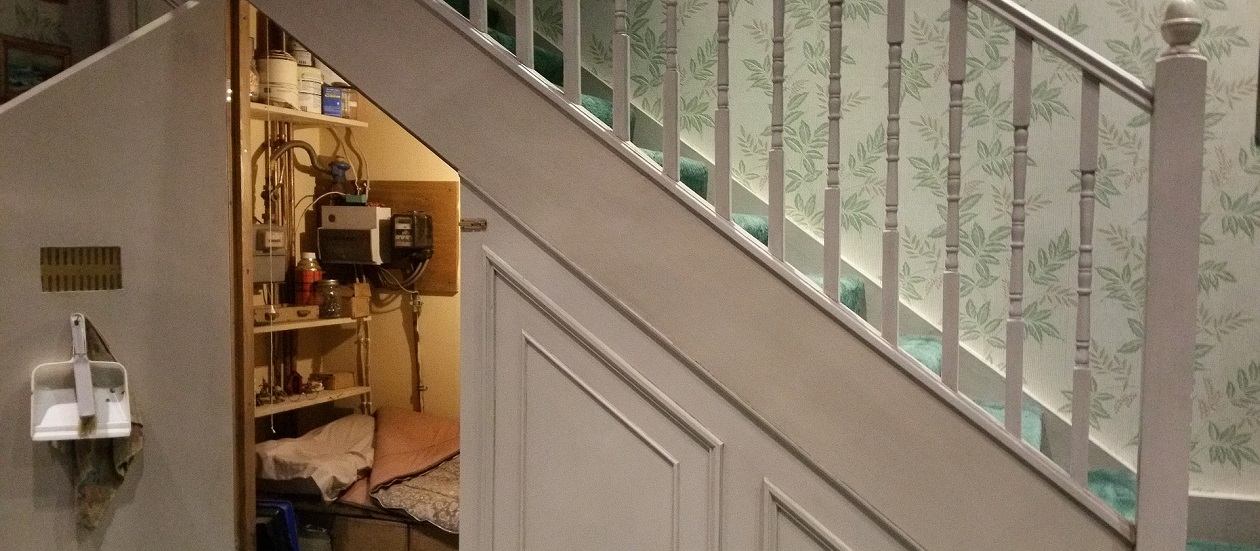 After the cinema, the Harry Potter nerds (as they call themselves) will reveal the huge double doors to the famous great hall where you will see a short demonstration of the goblet of fire. Soon after this you will be asked to move to the next room where you will find plenty of extraordinary exhibits from all the movies including how they make the masks, props, outfits, wigs and many more exciting things. You will also be able to try flying on a broomstick – videos cost £20 and photos, two for £20. Half way through the tour you can taste butter beer and butter beer ice-cream (the only place in the UK that sells it).
As you continue you will find the Forbidden Forest that is full of huge spiders, which are fake for anyone who are afraid of spiders, and there is a little surprise…  When you finish in that room you will find a shop that sells wands and all sorts of Harry Potter things. The next part of the tour is platform 9 and three quarters.
Once you're on platform and three quarters you can enter the real train from the movie and take a look at the things in each carriage. On your left you will be able to buy chocolate frogs and other sweets from the movie.
As you step outside you can have a look at the triple decker bus and Pivot Drive where Harry Potter lived with his Uncle and Aunt. You can take a family and friends picture, or maybe just a selfie, on the bridge where Harry Potter had a fight. Next you will see all of the goblins and creatures' masks and how some of the creatures worked. Then you will be in Diagon Ally and all the shops where Harry got his owl, his money from Gringotts Bank and most importantly, his wand!
Moving on, you will see a miniature sculpture of Hogwarts made from white card and then a bigger sculpture of the Hogwarts castle which took 80 days or more to make. As you reach the end of the tour there will be a huge gift shop which sells Harry Potter mugs, magnets, quidditch shirts, wands and many more Harry Potter things. After a long day on your feet, you can sit down and have a drink and some food at the café.
You can find out more and book tickets here!