---
One of the most sought-after UK holiday destinations, Devon is known for its rolling hills, natural beauty, and slower, more relaxed pace of life. With idyllic scenery and an air of freedom, many people dream of one day retiring here.
A beautiful place to clear your head and take a break, it is not surprising that many writers have felt inspired by their surroundings. Devon provided inspiration for Arthur Conan Doyle's The Hound of The Baskervilles, as well as poetry by Thomas Hardy and John Keats. Its literary connections are almost endless including Agatha Christie, Charles Dickens, and Jane Austen.
Devon is home to two coastlines, two national parks, and five Areas of Outstanding Natural Beauty (AONB). There are plenty of places to explore and exciting things to do, so pack a bag, bring a book, and prepare to be inspired.
Canonteign Falls
Photographers will love Canonteign Falls. The waterfalls and lakes provide a calming soundtrack to a truly breathtaking view. This is an absolute must-see.
Waterfalls
Lady Exmouth commissioned local miners to build the waterfalls in 1890, and Canonteign Falls boasts England's highest manmade waterfall.
Woodland and Wetlands
Canonteign Falls has something for all ages. Children will love the play area, zip wire, and mini assault course. But if you are after a little peace and quiet, there is something for you too.
As well as the waterfalls, you can explore the lush woodland including a Victorian Fern Garden and a Secret Garden, perfect for a quiet picnic in a secluded spot, not to mention the seven lakes that are reminiscent of a Monet painting.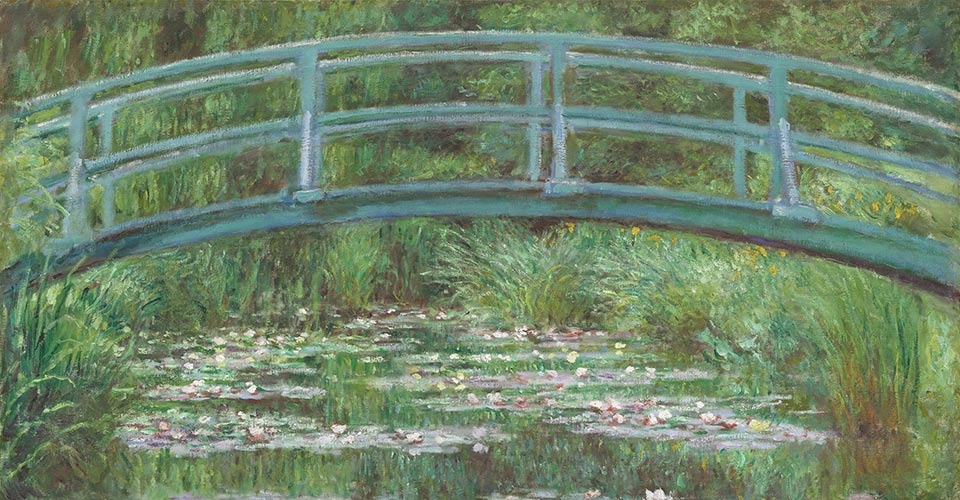 Bickleigh Mill
Shopping
If you're after a relaxed day out with a browse round some shops and a spot of lunch, head to Bickleigh Mill. Located next to the river, you can take the day at your own pace. Pick up some gifts or souvenirs from the shops, and then have a bite to eat at the restaurant in the Old Mill House. In the summer you can sit outdoors overlooking the river, and in the winter the restaurant feels cosy, with log fires to make you feel at home.
Diggerland
A perfect day out for all the family – Diggerland in Devon has 20 rides offering something for all ages! Experience the thrills of operating giant JCB diggers, the adrenaline of the Go-Karts and much more!
Dartmoor National Park
Dartmoor National Park is wild, rugged, and breath-taking. With far reaching misty moorland and weathered granite tors, there is a sense of wisdom and strength about the landscape. The best way to take it all in is first hand, via one of the park's walking or cycling routes.

Walking and Cycling
Dartmoor National Park has a wide range of walking routes to suit all, so whether you're after a fitness challenge or a leisurely wander, there is something for everyone. Learn more about Dartmoor's wildlife on a guided walk or bring the dog with you on a 'dog-friendly' walking route. There are also several 'easy going' routes available which provide details of the sorts of surfaces and gradients you can expect to encounter, so you can plan ahead and find something that suits your mobility needs.
As well as walking routes, there are also on-road cycling routes, as well as off-road routes if you prefer to avoid cycling near traffic.
For the Kids
Kids between the ages of 5 and 12 years old can join the Ranger Ralph Club. The club holds activities, outdoor events, and competitions as well as regular meetings, and is the ideal place for inquisitive children to learn more about nature. Members receive a newsletter, as well as a membership starter pack which includes goodies such as a folder, stickers, a badge, and the coveted membership card.
Aquariums
Whilst Devon is known for its landscape, there are still plenty of things to do if it rains. For a start you can choose from three different Aquariums.

National Marine Aquarium
The National Marine Aquarium in Plymouth, South Devon has an exciting atmosphere. What makes it unique is the range of events on offer, particularly for children.
Toddler Tuesdays feature different activities each week, including crafts, stories, and treasure hunts.
Adults will be pleased to know about the Waves café, where they can re-fuel with a cup of tea or coffee. There are also regular evening events, such as talks and underwater photography workshops.
Quiet At The Aquarium is ideal for people with Autism or other sensory needs. Held after the main Aquarium is closed to the public, it allows a chance to see the exhibits in a quieter, less crowded environment.
Sleeping With Sharks is an imaginative overnight event designed for children (although all children must be accompanied by an adult). Taking place in the form of a sleepover, the event includes crafts, a twilight tour, games, a midnight snack, and a big screen movie with a stunning backdrop of the Eddystone Reef tank. All topped off with a light breakfast in the café the next morning.
Ilfracombe Aquarium
If you're looking for a more educational setting, Ilfracombe Aquarium in the Old Lifeboat House in North Devon is a good choice. Visitors follow a journey down river, which is split into zones. Along the way, you can follow a free quiz trail, or watch a presentation or demonstration to learn more.
Ilfracombe Aquarium is wheelchair friendly, and the Pier Café will tempt you with locally sourced luxury dairy ice cream, as well as cakes, savoury snacks, and hot and cold drinks.
Living Coasts Zoo & Sea Life Aquarium
For something a little different, visit the Living Coasts Zoo & Sea Life Aquarium in Torquay, South Devon.
This Coastal Zoo and Aquarium allows visitors to have a more hands on experience. As well as the usual fish and underwater creatures that you would expect, you will also have the chance to see more land based marine animals.
What makes Living Coasts special is the variety of experiences that they offer. Choose from the Penguin Experience, Seal Experience, Otter Experience, Ray Experience, Keeper Experience, or the Dive Experience for a memorable day out.
Woodlands Family Theme Park
Woodlands Family Theme Park really does have a bit of everything. It combines elements of a zoo, a farm, and several activity centres. You will not be bored.
Zoo-Farm
The Zoo-Farm houses all your favourite animals, with areas such as Rabbit and Guinea Pig City and Goat Mountain, as well as a Reptile Park, and an Aviary Centre complete with talking parrots.
Activity Centres
The Ninja Zone activity centre is for action seekers. With climbing walls, sand diggers, twisting slides, and net bridges, it helps children to build confidence and provides an exciting space to get active.
For little ones, the Circus Drome Zone has a bouncy castle, a balloon modeller, and the chance to meet famous TV characters.
The Outdoor Sea Monster Zone is filled with rides, bumper boats, and a mirror maze. Or take a moment to relax on the pedal boats in the Fantasi Forest Zone.
Workshops and Shows
With a huge choice of workshops, shows, and animal activities to get involved in, don't be surprised if you don't have time to do everything in one day. Allow a little more time to make the most of it by taking a longer break over a few days and staying at the family campsite near to the park.
Paignton Zoo
Everyone loves the Zoo, so don't rule it out due to bad weather. Even if rain clouds are looming over your day, Paignton Zoo has you covered.
Indoor Play Area
Jungle Fun is an indoor play area where children can run around and wear themselves out, regardless of the weather forecast. And if they get too tired, you can always jump on the Jungle Express train; it's a great way to view the whole park.
Indoor Vertical Garden
Doubling as a botanical garden, Paignton Zoo has an indoor vertical garden that can be enjoyed without getting rained on. Standing 1.5 metres high and 4 metres wide, the Living Wall provides a fantastic backdrop for a photo of your day out.
Seeing the Animals
Covered walkways and viewing areas mean that you can see the animals whilst being sheltered from the weather. Or watch an indoor bird show inside the Animal Encounters Theatre.
Afterwards, have a look in the Living World gift shop for a souvenir to remember your day by.
Finally, you can always take respite in the comfort of the Island Restaurant with a delicious cup of steamy hot chocolate.
South Devon Railway
Train Driver Experience
A great place for enthusiasts, South Devon Railway will give you the chance to fulfil your dreams of driving a train. For over 18s only, you can book the experience online as a treat for yourself or buy it as a gift.
Afternoon Tea
View Devon from the comfort of a dining train, whilst enjoying a traditional afternoon tea. Tickets can be booked online in tables of two or four.
Museum
Understand more about the South Devon Railway by having a browse around the Museum, located in the old goods shed. And make sure you visit the gift and model shop to pick up a souvenir or a gift before heading home.
---
While you're in the area why not explore…