This post was written by Emma, aged 15, who entered our Young Persons' Writing Competition 2019.
---
A room. That's all it was.
But the atmosphere in that single room was more electric than any room I've ever been in had occupied.
Fluorescent shapes, words and images covered the room head to toe. The frenzy of bright colours that filled the space were as loud as blasting speakers at a festival but yet somehow still managed to radiate the energy of a tranquil forest. Excited tourists huddled in every direction illuminating their phone flashes in order to capture the perfect picture to seize the areas vivid essence in a single take.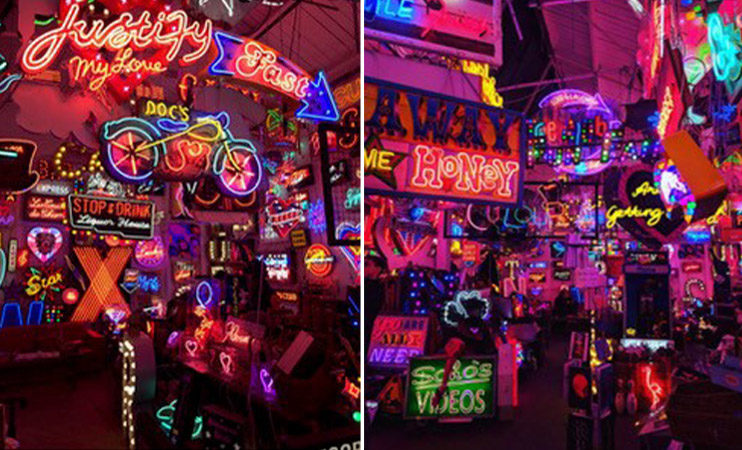 As crowded as the place was I still felt free to move around and explore the enormity of the space despite being restricted by only four walls.But they were 4 walls filled to the end with glossy and retro styled slogans that illuminated the dark enclosed space until it felt like you were genuinely at a party and not a junkyard in the middle of Walthamstow.
I believe one sign even said "are you getting enough?" which I found ironic as the place was bombarded with strange objects and lamps and was nothing like i'd ever seen before but it served as a reminder that everyone's experiences in life are different and we all have varying interpretations of the things we see.
And I looked around at everyone looking at the art and pondered what do they think of this bizarre place is it a complete nightmare to them or is it a nightmare dressed as a daydream with unseen beauty shining through it.
I'll leave that for you to decide.
Ambitious teens also crowded the place in their trendy and cute outfits hoping to also get that immaculate Instagram picture to show off to their friends. There was also actually a coffee shop attached to the junkyard which was overflowing with people trying to get their morning latte's and daily caffeine boost to keep their eyes awake at the display of bright but interesting lights.
In addition there happened to be a couple of old school arcade games to play on which I found fit the grunge aesthetic of the place very well, it kind of felt like I was on the set of a 90's film or at a rebellious teenagers party back then. But the most queer thing about this place was that it was in a warehouse on a very normal street surrounded by houses and how can a place this intriguing be on road similar to one I've seen my whole life.
But it was clear to locate as there was a statue outside of it of a colourful rainbow cow indicating you've reached the right place which made it most definitely stand out among the other tedious houses.
Overall I had a very enjoyable day out and got to revel in one of London's hidden beauties and experience the picturesque city from a different angle and I would definitely recommend it to anyone with an eye for art and adventure.
---
About the Author
Emma Mazintas, 15 years old.
Entrant- The Tourist Trail Young Persons' Writing Competition 2019
"My name is Emma Mazintas and I am a 15 year old student. The place I've chosen to write about is God's Own Junkyard."