Christmas wouldn't be complete without a traditional Christmas dinner. Crispy roast potatoes, Yorkshire puddings in puddles of rich gravy, and all the trimmings…
It doesn't get much better than Christmas dinner.
In fact, the only thing that could make it better would be if you didn't have to do any of the food preparation or washing up.
Enter, the restaurant.
If you have never had Christmas day dinner in a restaurant before, you are in for a treat.
Father Christmas is on to something. He worked out the perfect formula years ago:
Arrive, be greeted with something tasty to eat and drink, spread some festive cheer, give some gifts, and then leave, knowing that the washing up is someone else's responsibility.
He's been doing it for years – and look how happy he is.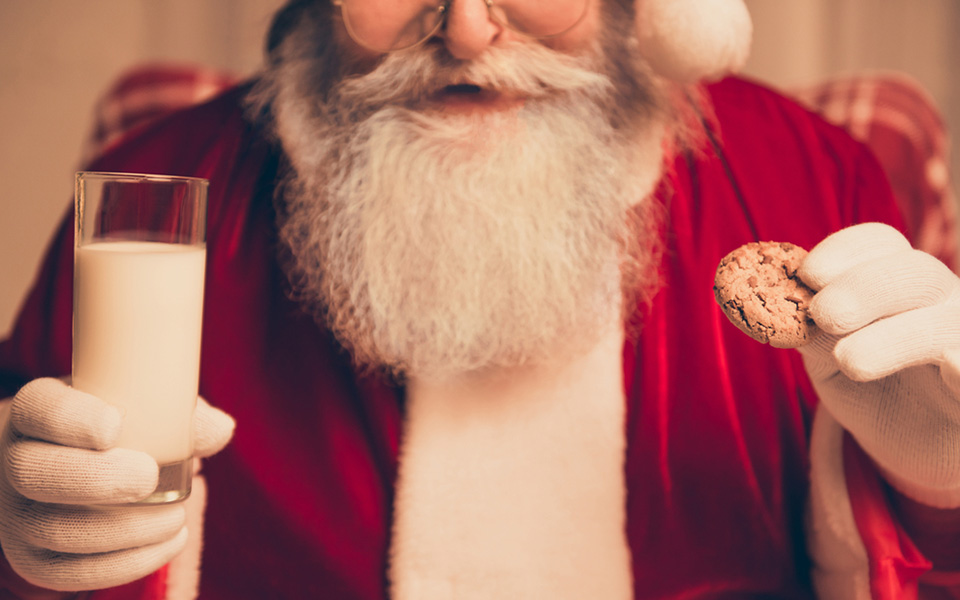 So why not follow his lead? Skip the hours spent in the kitchen missing the important moments and worrying about how long until the veg needs to go on, and just turn up for the food.
We have gathered together details of some of Suffolk's best restaurants to eat at on Christmas Day. Just make sure you secure your booking early!
You may also be interested in reading our guide to Suffolk events throughout the year.
---