Staffordshire is a scenic county with some beautiful woodland areas to explore. But it is also filled with attractions and places to go on days out- so if you're looking for some exciting things to do or interesting places to visit, look no further.
---
Forests & Country Parks
Cannock Chase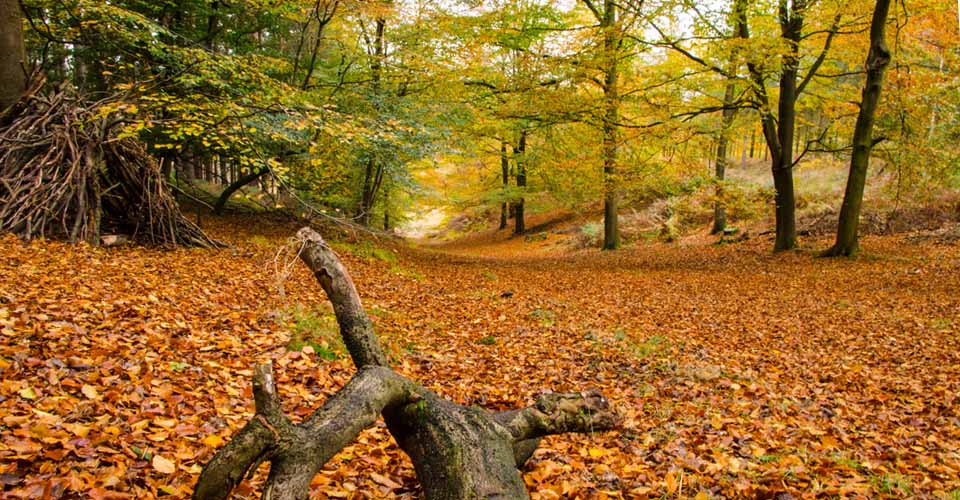 Cannock Chase is Britain's smallest mainland Area of Outstanding Natural Beauty (AONB), covering just 26 square miles. Comprising of lowland, wetland, and woodland, the area feels secluded and peaceful, despite its proximity to the more built up areas surrounding it.
In the autumn, the forest floor is covered with a carpet of crispy leaves in shades of burnt orange, warm saffron, and spicy crimson. Twice a day, when the golden hour hits, the forest radiates warmth and comfort. At the edge of the parkland is the Cannock Chase Trekking Centre- conveniently located so you can explore the area on horseback; while the Cannock Chase Cycle Centre has mountain bikes available to hire for those who fancy taking on a challenging terrain.
But our favourite way to explore the area is on foot. In 1086, William The Conqueror declared that the area would be his royal hunting ground. Today, fallow deer still roam the area- possibly descendants of the original herd. Blink and you will miss a stag standing completely still in a clearing, or a yellowhammer bird perching for a quick rest in a tree. Cannock Chase is best explored slowly, on foot, with your eyes wide open so you can take everything in.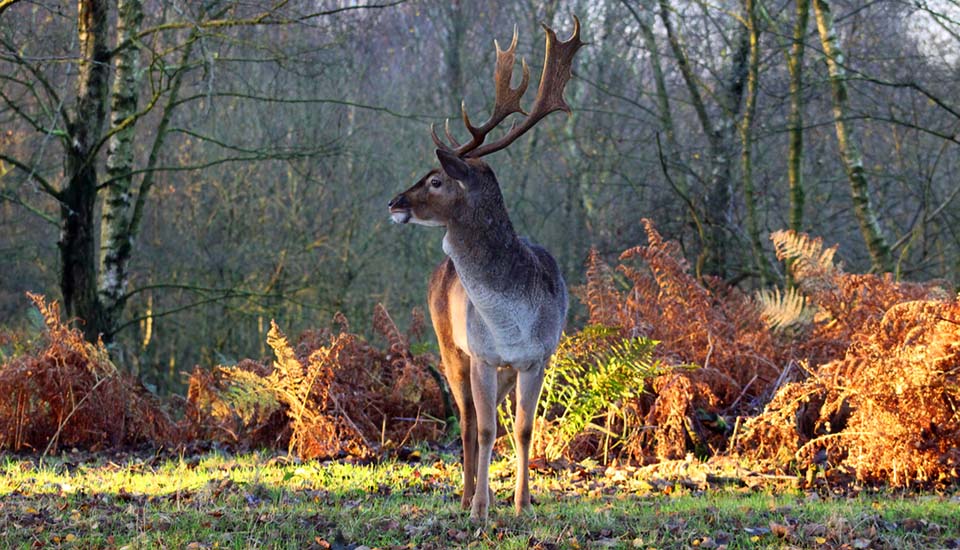 Go Ape Cannock Chase
If you want a day out that is more exciting than relaxing, Cannock Chase also has a Go Ape high ropes course.
Suitable for children and adults, swinging your way through treetops is surprisingly exhilarating. Gather momentum on the Tarzan swing and zoom along high speed zip wires, it is a great way to challenge yourself.
For younger children there is the Tree Top Junior course, which takes place lower down, at five metres above the forest floor.
Trentham Monkey Forest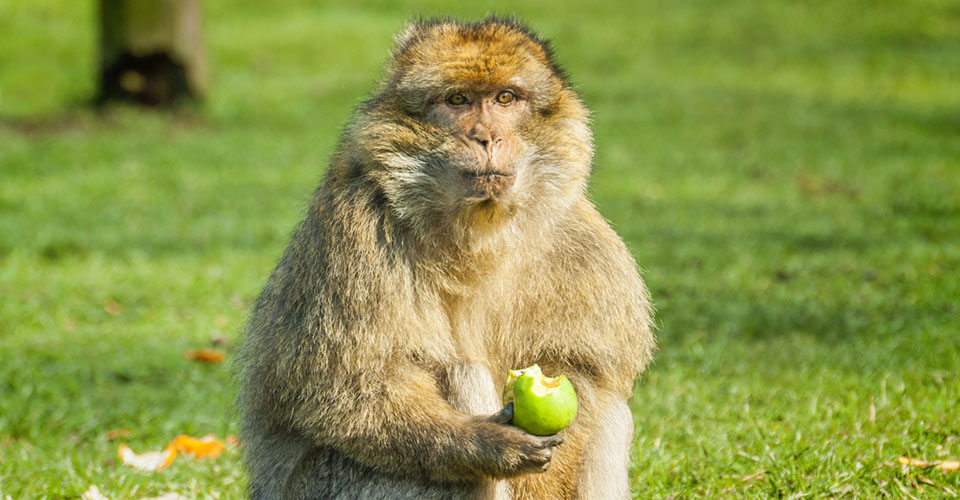 Trentham Monkey Forest is exactly what you're hoping: 60 acres of woodland, inhabited by 140 monkeys who roam free in the forest. And they are happy for you to pop in for a visit if you are in the area.
The monkeys are Barbary Macaques, an endangered species due to illegal pet trade and a diminishing natural habitat. The aim of Trentham Monkey Forest is to help protect the species and allow it to flourish in a safe, natural environment. The forest has three sister parks, two in France and one in Germany. So far, over 600 Barbary Macaques from these parks have been successfully reintroduced into their natural habitat in Morocco.
Wander along the visitor pathway, and you will be greeted by monkeys along the way. Keep your camera at the ready to capture their antics.
You can learn more about the monkeys by attending one of the feeding talks which take place every hour. There are also information boards and helpful guides situated along the main route in case you have any questions.
Afterwards, stop by the Banana Café, where you can refuel with a drink, a snack, or a hot or cold meal.
After spending time with the monkeys, you will want to visit the Jungle Shop, which sells monkey related souvenirs, gifts, stationery, and of course, lots and lots of soft toys.
---
Theme Parks
If theme parks are more your thing, you are in luck; Staffordshire has a few to choose from.
Alton Towers
Alton Towers has been going strong for years, gathering momentum as one of the country's most loved theme parks.
As well as the classic theme park aspect, where there is everything from gentle carousels to high speed rollercoasters, there is also a waterpark, filled with water slides, outdoor flumes, water cannons, and jets.
If you want to experience both the theme park and the waterpark, there are plenty of unique places to stay- so you can turn a day out into a memorable holiday.
Young families can stay at the CBeebies Land Hotel, which is very much geared towards toddlers. All rooms are toddler friendly, with facilities like PCD protected plug sockets and steps leading up to the bathroom sink. You can even stay in a themed room, decorated to reflect your child's favourite character. They have everything from In the Night Garden rooms to Octonauts themed rooms.
If you're after an adults-only break, the Enchanted Forest is perfect. Not only can you sleep in a Luxury Treehouse, but after an exciting day of riding high speed rollercoasters, you can head back to relax in your own private hot tub.
Drayton Manor
Drayton Manor is another theme park that isn't just a theme park. Part rides and rollercoasters, part zoo, there is something for everyone.
Drayton Manor Theme Park
Daring visitors can brave rollercoasters, rides, and the Vertigo high ropes course. If you're not quite so brave, there are plenty of things you can do with your feet firmly on the ground. Try your luck on the penny slot machines or challenge your group to a game of crazy golf, there are lots of amusements to keep you entertained.
Fans of Thomas The Tank Engine will be in their element in Thomas Land- with themed rides and a Thomas Train Exhibition featuring a miniature model railway.
Drayton Manor Zoo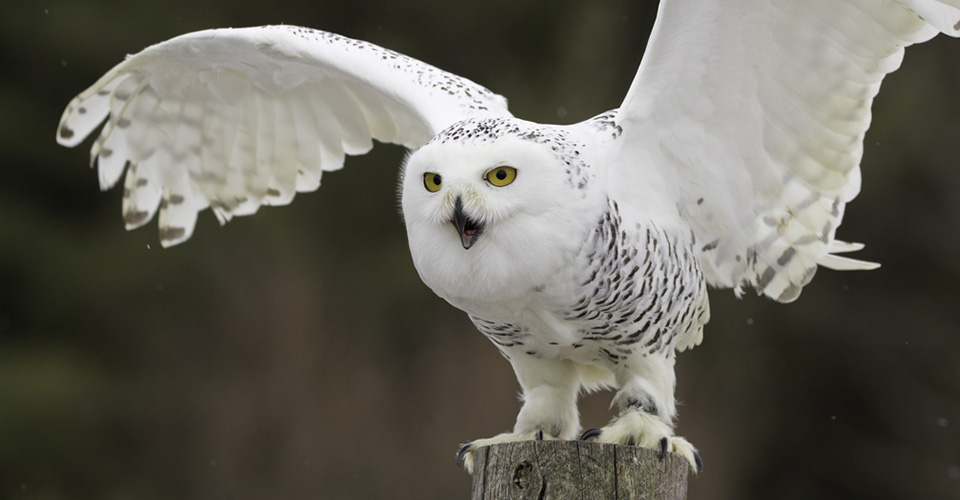 Drayton Manor Zoo makes a fantastic day out, whether you are visiting with friends, family, or a partner.
Home to a wide range of animals including snowy owls, flamingos, reindeer, white cockatoos, and Sumatran tigers, it is well worth spending a full day here if you have time.
Waterworld Aqua Park
If the weather is threatening to ruin a day out, Waterworld is a safe bet. A tropical indoor water park in North Staffordshire, it is filled with flumes, bubble pools, slides, wave pools, assault courses, and rapids, so you can enjoy your day regardless of the weather outside.
---
Stately Homes
Erasmus Darwin House
Erasmus Darwin House is a Grade I listed Georgian house near Lichfield Cathedral. Now a museum, the house was once the home of Erasmus Darwin- Physician, Poet, Philosopher and grandfather of Charles Darwin.
The house contains a collection of interesting items which belonged to Darwin and his family, including his 'Common Place Book', a personal notebook filled with notes, ideas, and concepts, written in his own handwriting.
Weston Park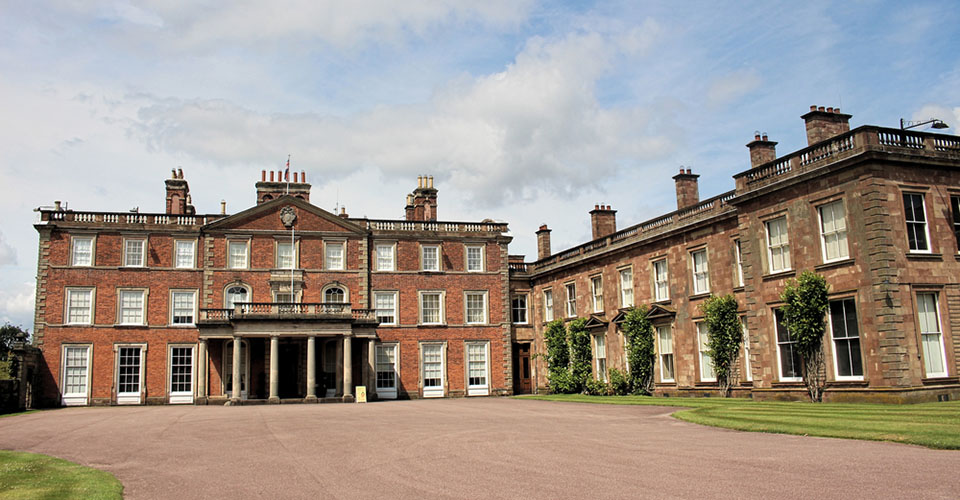 The House At Weston Park
Built in the 17th century as a family home, the house at Weston Park has several impressive collections, including silver, tapestries, chairs, and Japanese and Chinese porcelain.
The house is set in 1,000 acres of parkland that were designed by renowned Landscape Architect, Lancelot 'Capability' Brown.
The Parkland
Outside, there is a Woodland Adventure Playground fitted with a log swing, climbing wall, cargo net, ground level trampolines, and a double zip wire reaching almost 40 metres long.
If the weather takes a turn, kids can play in the STUFF! Activity Room- an indoor area with craft materials and board games. Afterwards you can warm up in the Coffee Snug with a hot drink from the café.
---
Museums
Historically, Staffordshire has been a key area for pottery making due to its natural resources of clay, salt, lead, and coal. Unsurprisingly, there are several museums on the subject.
World of Wedgwood
The World of Wedgwood celebrates the work of English pottery designer, Josiah Wedgwood. Learn more about his legacy through the exhibitions at the Museum or take a tour of the factory to see the ceramics craftspeople at work.
Finish your visit with a trip to the tea room, where you can appreciate the pottery at it was intended to be used.
Spode Museum Trust
On the site of what used to be the Spode factory, there is now a Heritage Centre. Visit the centre to see exhibitions, demonstrations, and displays of fine ceramics.
Middleport Pottery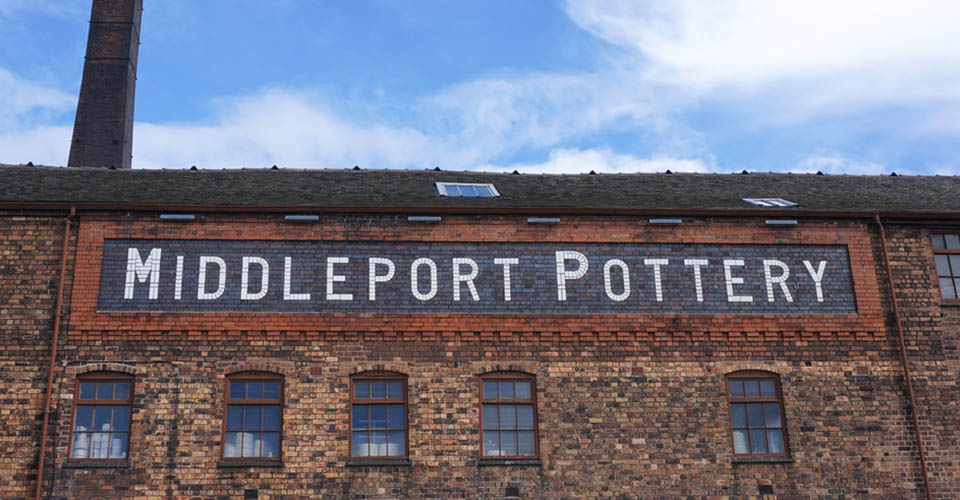 A tour of the Middleport Pottery factory will allow you to see the traditional process of pottery making, as it was done during the 1880s.
Gladstone Pottery Museum
Gladstone is the last remaining complete Victorian pottery factory in the country, providing visitors with a more complete picture of what factory life was like for factory workers.
Watch a demonstration of traditional techniques or have a go at making some pottery of your own.
---
Child Friendly Days Out
The Play Shed Soft Play Centre
The Play Shed in Stafford is an indoor soft play centre with two play areas designed for children under three years, and one for children over three years.
As well as the standard soft play facilities, there is also a mini sports court with balls, and a soft brick building zone. Both areas have a mini age-appropriate go kart circuit.
For adults, there is a seating area and a café where you can get a drink, snack, or meal.
Awesome Walls Climbing Centre
If you haven't been climbing before, Awesome Walls indoor rock climbing centre is the perfect place to spend some time trying something new. Suitable for all levels from beginners to the advanced, it is a fun way to do something active and challenge yourself. There also are smaller walls for younger climbers to tackle, so everyone can get involved.
National Forest Adventure Farm
Animals
National Forest Adventure Farm is a small family run farm with indoor and outdoor activities that are ideal for younger children.
Depending upon the time of year you visit, you may be able to bottle feed the lambs, stroke the rabbits and guinea pigs, or watch a demonstration on milking, egg collecting, or pony grooming.
Outdoor Activities
If the sun is shining, you can wander through the Maize Maze, or let the kids loose on the sand pits with mini JCB diggers. If they need to use up some energy, there is a Pirate ship themed play area, as well as Go Karting and mini quad bikes.
Indoor Activities
Indoors, there is a soft play barn for the kids and a restaurant where adults can take a break and enjoy a locally sourced snack or a meal.