Shropshire's historic heritage stems from a background in agriculture and also as one of the birthplaces of the industrial revolution.
---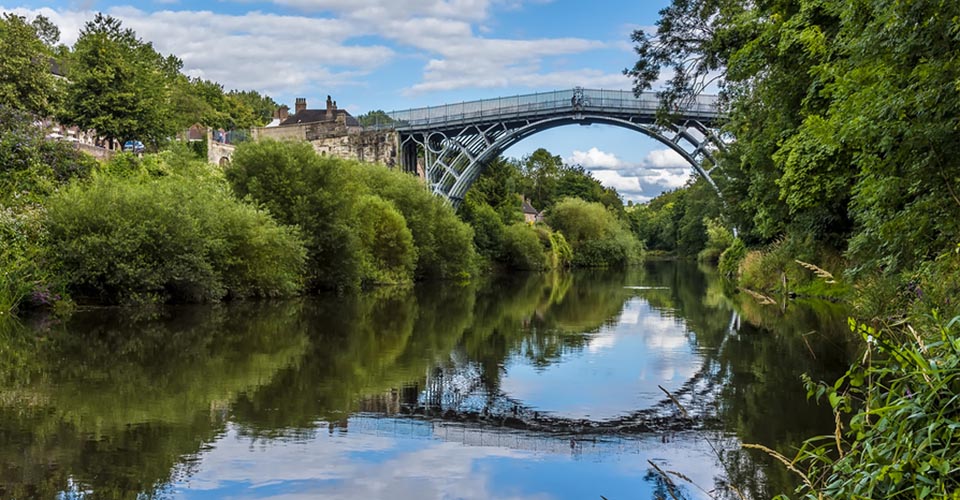 Introduction
For those who like walking, the landscape is fresh and green; perfect for a long wander with a stop along the way for a pub lunch. If you're looking to exercise your brain, there are stately homes and historical attractions where you can learn about the county's character and industrial past.
Museums & Art Galleries
Ironbridge Gorge Museums
Ironbridge is known as the 'Birthplace of the Industrial Revolution'. If you are in the mood for an educational or historical day out in Shropshire, the Museums at Ironbridge Gorge are the perfect place to start, with 10 different attractions on one site.
Enginuity
Enginuity is the UK's first design and technology visitor attraction. Those who like to take things apart to see how they work will love the exhibitions here.
Enginuity is split into five areas: Energy; Materials; Systems & Control; Design; and Make-or-Break. Each area has a different approach to exploring the role that design and technology have played in building the world we live in.
Blists Hill Victorian Town
Visiting Blists Hill is like going back in time. As you make your way around the old-fashioned shops, cottages, workshops, and factories, you will come across 'townspeople', dressed in Victorian style clothing.
Immerse yourself in Victorian life and try some authentic treats from the Bakery, or tuck into some fish and chips made using traditional methods. Blists Hill is great for adding some context to History textbooks, for adults as well as children.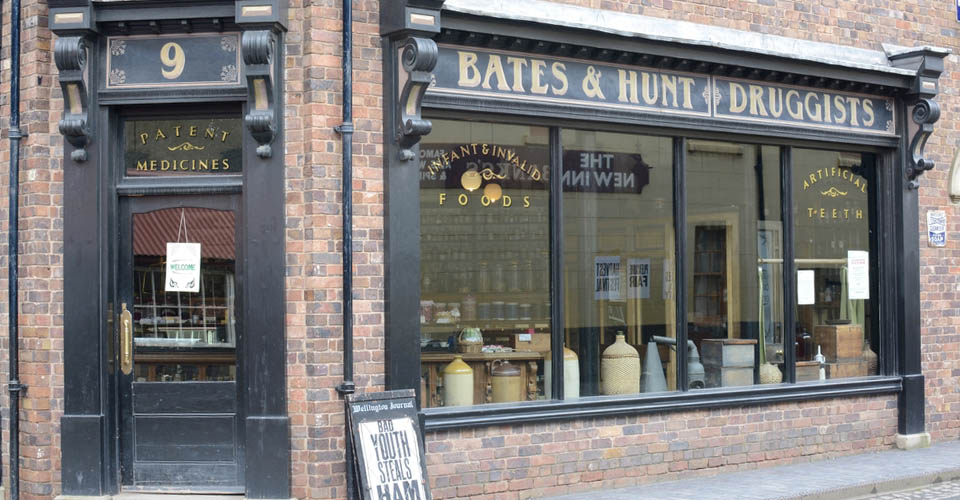 Coalbrookdale Museum of Iron
The exhibits at Coalbrookdale Museum of Iron feature both artistic and functional objects made from iron. Tour the museum to learn about how Coalbrookdale iron changed the world.
Tar Tunnel
This tunnel was dug into the hillside and lined with bricks after 18th century miners accidentally struck into a bitumen spring. Today, sticky black bitumen still oozes through gaps in the brickwork.
Darby Houses
Visit Rosehill House and Dale House to see what life was like for Industrialists during the 18th and 19th centuries.
Coalport China Museum
Tea was a big part of Victorian life, so beautifully designed china tea cups and tea sets were sought after. See the collection of fine china that was made for Queen Victoria, watch a live demonstration of traditional ceramic making techniques, or have a go at painting a china money box.
Museum of the Gorge
The Museum of the Gorge will help you to understand the history of the local area. Watch an informative film in the theatre, or marvel at the level of detail in the 12-metre long model of the river valley.
Jackfield Tile Museum
Tiles were widely used as a functional and aesthetic design feature in Victorian Britain. At Jackfield Tile Museum you can tour the working ceramic factory, learn about how tiles were used to tell stories, or decorate a tile for yourself.
The Iron Bridge & Tollhouse
The Iron Bridge was the first bridge to be made from cast-iron, and as well as being functional, it also acts as a monument to the Industrial Revolution.
Broseley Pipeworks
Broseley Pipeworks is a former clay tobacco pipe factory that was abandoned by workers in 1957. Tour the factory or watch a video to learn how clay pipes were made.
RAF Museum Cosford
The RAF Museum in Cosford has free admission and a range of exhibitions and regular events to keep you busy.
Soak up the history in the Visitor Centre or try the Flight Simulator and 4D experience. If you fancy a break, head to the Refuel Restaurant or look out for the converted Citroen H Van which sells hot drinks, sandwiches, and cakes.
Finish your visit with a browse in the Museum Shop, where you can pick up aviation gifts and souvenirs, including models, toys, clothes, DVDs, and books.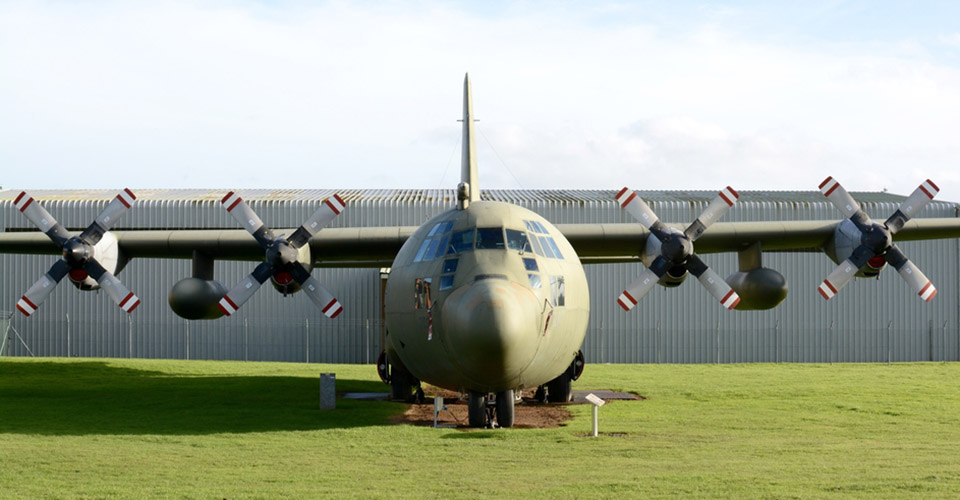 Stately Homes
Weston Park
Weston Park is a 17th century mansion, originally built for use as a family home. Surrounded by over 1,000 acres of parkland, it spans across the border between Shropshire and Staffordshire.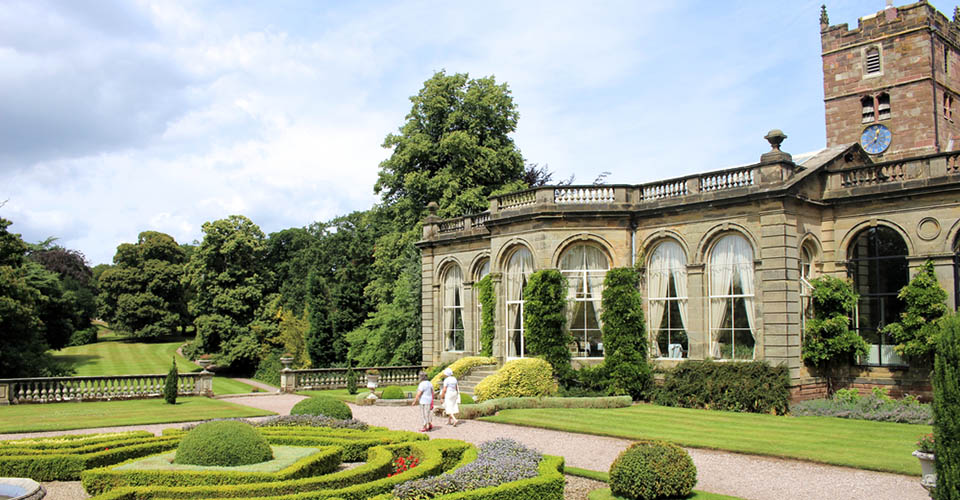 Art Gallery
The Art Gallery is located on the top floor of the restored Granary building, which was originally built in 1767. With monthly exhibitions, there is usually something new to see each time you visit.
Granary Grill & Deli
When it comes to food, you have two options for places to eat: The Granary Grill; and the Granary Deli & Café. Both have seasonal menus and make use of fruit grown in the Walled Garden.
The Granary Grill features an open plan kitchen, so you can watch your steak sizzling in front of you. But be aware that it is popular, so you'll need to book a table in advance.
The Granary Deli & Café serves light bites, cakes, and hot and cold drinks. You don't need to book a table, so you can just drop in if you fancy a break or something to eat.
The Stables Treat Bar
Open during the summer season, the Stables Treat Bar serves ice creams, pizza, and homemade waffles.
Walled Garden
The Southern Walled Garden is carefully designed, with a yew hedge maze, grass mazes and a labyrinth, while the Northern Walled Garden is more natural; with sculptures and wildflowers.
Temple Wood
Temple Wood occupies part of Weston's grounds, and houses all sorts of areas for children to play.
The Woodland Adventure Playground has sand pits with diggers, a climbing wall, trampolines, and a 40-metre long zip wire (one of the longest in the country).
Take a tour of Temple Wood with a 12-minute ride on the Miniature Railway which has been running for over 30 years.
Kids can still enjoy Weston if it is raining. Let them loose on the Soft Play area, or head to the Stuff! Playroom; an indoor activity area with all sorts of things to do including board games, craft materials, and dressing up boxes.
The Enchanted Glen
Inspired by the original fairy stories written by Lady Diana Bridgeman when she lived at Weston Park over 100 years ago. Download a free augmented reality app to explore the Enchanted Glen. Scan the fairy doors using the app to bring up characters and learn their stories.
Attingham Park
Attingham Park is an 18th century late-Georgian Regency mansion. Filled with beautiful collections of silver, porcelain, textiles, paintings, and commissioned sculptures, it is a great place to visit if you are after a more historical or educational day out, or you prefer to take your day at a more relaxed, thoughtful pace.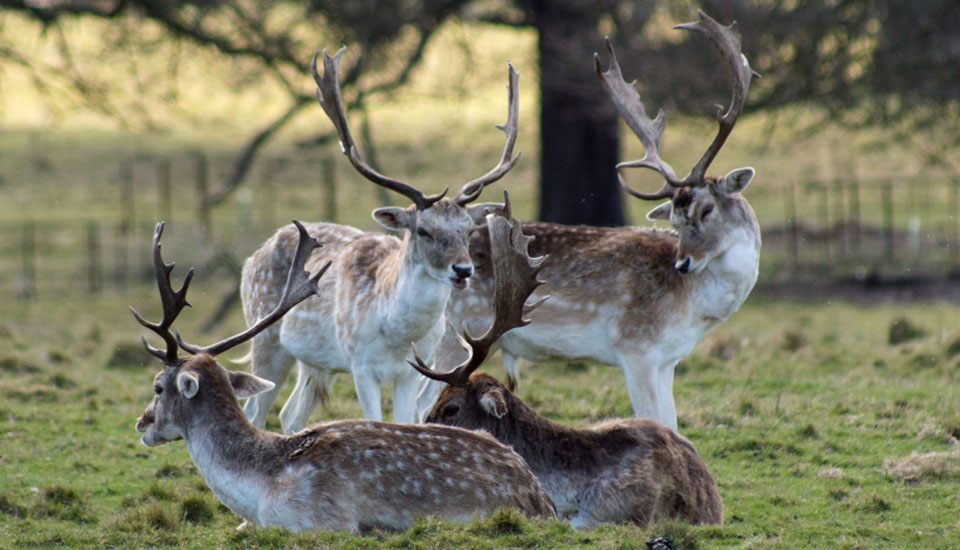 Walled Garden – Attingham Park
The Walled Garden earns its place at Attingham, providing flowers to furnish the mansion and produce to use in the dishes served in the Café and Tearoom.
Carriage House Café – Attingham Park
If the weather is a little chilly, grab yourself a steamy takeaway hot drink from the Carriage House Café and go for a walk in the parkland.
Parkland – Attingham Park
Tall oak trees cover the parkland of Attingham Park. Dotted with snowdrops and bluebells, it houses a Deer Park which is home to around 200 fallow deer.
Shops – Attingham Park
Finish your day with a visit to the Stables Shop in the courtyard, where you can pick up gifts or plants grown in the Walled Garden. Or have a rummage through the titles in the Groom's Rooms Second Hand Bookshop.
Historical Attractions
Acton Scott Historic Working Farm
The Acton Scott Estate is set in the Shropshire Hills. Preserved as a traditional Victorian farm, it is open to the public to give visitors an insight into traditional farming techniques.
The farm has been featured in a number of TV programmes, including BBC2's Victorian Farm. As well as visiting the farm, you can watch one of the daily demonstrations or attend a workshop or course in a traditional craft or trade.
Severn Valley Railway
Severn Valley is a heritage steam railway that runs along the Severn Valley between Shropshire and Worcestershire.
Head to the Engine House Visitor Centre to see the collection of full-size steam locomotives, as well as railway themed exhibitions.
Afterwards, treat yourself to a cream tea or browse the gift shop for a souvenir of your day.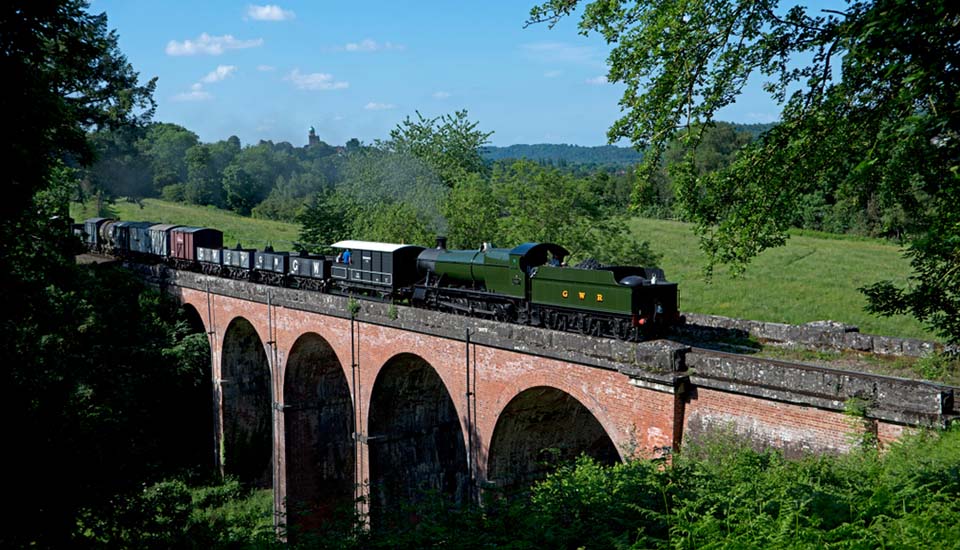 Ironbridge boasts a long history of boating which stems back to Industrial Revolution times when they transported coal and iron downstream.
Nowadays Shropshire Raft Tours can help you enjoy time on the river canoeing and kayaking or paddling a mini-raft, giant stand up paddleboard or coracle, all available for hire on the River Severn.
They will transport you up river so you can paddle back with the flow (much easier!).
It's a unique perspective when paddling under the first ever Iron Bridge so make sure you have your phones ready for that photo.
If you just want a short paddle on the river then try out their coracles for hire.
The circular bamboo boats can fit between 2-3 people or a family of 4 (2 adults and 2 children under 10 yrs). Just make sure you have 2 adults who can paddle or you may end up going round in circles!