See below for a list of car boot sales in Hampshire:
Please check with the organisers of each event for up to date information.
---
Hillside Car Boot Sale – Alton
Alton's giant car boot sale has been running since 1990. It is a family run business located in the picturesque rolling hills of Alton.
With a contemporary cafe and children's playground alongside it has become widely used by sellers and public alike and is particularly good for families. The Cafe also offers a take-away service. We also have disabled access to the Cafe and have disabled toilets.
Dogs welcome on lead
Sellers: Any Size Car £6, Charities £3
Buyers: £1 between 7am to 8am, Adults 25p after 8am, Children, Disabled & Senior Citizens Free.
Address: Hillside Nurseries, Basingstoke Road, Alton. GU34 4BH
Dates: Every Sunday and BH Mondays from Easter to October 2022
Starts: Sellers/Buyers 7am
---
Weyhill Car Boot Sale – Andover
Our highly successful weekly sale operates on a prime site in Weyhill, Andover which attracts lots of passing trade. There is plenty of free parking and we welcome private cars and small vans, as well as large vans and traders.
Dogs on leads are welcome.
Refreshments and toilets on site.
Sellers: £6.50 per car or small van – £12 per large van or trader.
Buyers: 50p before 9am, 20p after 9am
Address: Amesbury Road, Weyhill Roundabout, Andover. SP11 8EA
Dates: Every Sunday from 20th March to end of September 2022
Starts: Sellers/Buyers 8am
Ends: 12/1pm
---
Table Top Car Boot – Basingstoke
An indoor Car Boot at Viables Community Centre.
Sellers: £5 a Table and set up ready for you.
Buyers: 20p per person
Money raised goes towards important services at the centre.
To book a table call 01256 473634 or email [email protected]
Address: Viables Community Centre, The Harrow Way, Basingstoke. RG22 4BJ
Dates: Every first or second Saturday of the month except August
Starts: Sellers 8.45am, Buyers 9.15am
Ends: 11.15am
---
Forever Smiling Indoor & Outdoor Car Boot Sale – Basingstoke
Charlene Duplock 07411374468 email [email protected]
Sellers: Car £5 | Van/Trailer £7.50 (Indoor Pitches Pre book only)
Buyers: Free Entry
Toilets and refreshments available
Address: Sycamore Centre, Sycamore Way, Winklebury, Basingstoke, Hampshire, RG23 8AB
Dates: 2nd and Last Sunday of every month
Sellers: Set up from 7:30am
Starts: 8am
Ends: 12pm
---
Places to Stay in Hampshire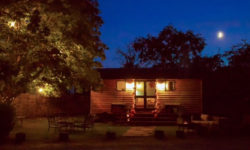 Chestnut Shepherds Hut | Hampshire
Vicarage Farm Business Park, Winchester Road, Fair Oak, Hampshire, SO50 7HD
---
Horsey Car Boot Sale – Fareham
Café & toilets on site.
Free Parking
Sellers: Private Sellers £10, Traders/large pitch £30
Buyers: £1 entry, Under 12's free
Address: Crofton Manor, Titchfield Road, Fareham. PO14 3EW
2020 Dates: Monday 15th June, 7th September, 16th November
Starts: 7pm, refreshments available all evening.
---
Farnborough Car Boot Sale
Held on Sunday's in the Pinehurst multi-storey car park
Sellers: Small Car £8, Large Car £10, Vans £12, Trailers Small extra £5, large £10.
Buyers: Early between 8.30 to 10.30am £5 per person, After 10.30am 50p no charge for children under 10
Address: Pinehurst multi-storey car park, Pinehurst Roundabout, Farnborough. GU14 7TE
Dates: every Sunday
Starts: Sellers 8.30am (pre-booked), Buyers 8.30am
Ends: 1.30pm
---
Bridgemary School Car Boot Sale – Gosport
Bridgemary Car Boot is run all year round from 7.00 am until 1.00 pm every Sunday and Bank Holiday Monday. (Excluding Christmas and New Year weekend) During the Summer the Boot Sale takes place on the school field unless the ground conditions are unsuitable. There are 250+ spaces on hard standing for when the field is unusable. In addition to this there are, for the less hardy car booters, 60+ spaces available for hire inside the building.
Indoor Café – Burger van – Bouncy Castle & Roundabout for the Children
No Dogs allowed on site or left in cars
Sellers: Cars £8, Large Vans £10, Trailers extra £3, Parking sideways £3 extra, Charities £5.
Buyers: Free Parking
Address: Bridgemary School, Wych Lane, Gosport. PO13 0JN
Dates: Every Sunday and BH Monday (excluding Christmas & New Year)
Starts: Sellers/Buyers 7am
Ends: 1pm
---
The Countryside Car Boot Sale – Kingsley Bordon
Large well-maintained area, spacious seller pitch sizes, Free visitors parking'.
Sellers: Cars £10, Vans £15/£20, Horsebox/Lorry £40, Trailers extra £5
Buyers: Free Entry Except Sunday before 8am Adults £2, between 8am to 10am Adults £1 under 14 Free.
Address: Country Market Osborne & Malthouse Farms, Kingsley Bordon. CU35 0QP
Dates: Every Sunday, Wednesday and BH Monday from February to December 2022
Starts: Sellers/Buyers Sunday & BH Monday 6:30am, Wednesday 7.30am
Ends: 1pm
---
Things to Do in Hampshire
---
New Forest Car Boot Sale – Lymington
Refreshments and Toilets on site
Dogs allowed on lead.
Sellers: Cars £7, Vans £9, Car with trailer £+1
Buyers: Free
Address: Strawberry Fields, Southampton Road, Lymington. SO41 8PT
Dates: Every Sunday & BH Mondays from 5th April to November 2020 weather permitting.
Starts: Sellers/Buyers 6.30am – April 18th
Ends: 1pm
http://www.newforestcarbootsale.com/
---
Rogate Car Boot Sale– Petersfield
The Rogate Car Boot Sale is a well-established, well attended, popular carboot. Famous for its extremely friendly atmosphere and located on a beautiful site on the main road A272 in Rogate (half way between Petersfield and Midhurst).
You'll find antiques, collectables, vintage or nearly new clothes, plants, fresh produce, hardware and garden tools, bespoke furniture, kid's clothes and toys.
Refreshments – Toilets – Baby changing facilities – Disabled parking
Sellers: Cars £8, Car & Trailer – Camper Van – medium size Van £10, Large Van – Lorry £12.
Buyers: Free
Address: Slade Farm, Slade Lane, Rogate, Petersfield. GU31 5EG
Dates: Every Saturday from May 2022 to September 2022
Starts: Sellers 7.30am, Buyers 8.30am
---
Car Boot Sale at the Gratton – Sutton Scotney
Our second ever Car boot sale at the Gratton, Sutton Scotney, will take place on the 6th of June 2020. We are hoping to have refreshments available
The proceeds will go towards running the car boot sale and any remaining is reinvested into the Gratton Trusts annual events.
Sellers: Cars £7, Vans £12
Buyers: no charge although donations are always welcome
Address: The Gratton, Sutton Scotney. SO21 3NA
Dates: Saturday 6th June and Thursday 2nd July 2020
Start/Finish times to be confirmed nearer the event: https://www.grattontrust.org.uk/events/car-boot-sale-6th-june-2020/
---
Portsmouth & Southsea Car Boot Sale
Located with in walking distance from the sea front at Southsea.
Sellers: Cars £8, Vans £10, Car & Trailer £15, No vans with trailers allowed
Buyers: Free entry but parking fees apply.
Address: Pier Road, Southsea. PO5 3AP
Dates: Every Sunday April to October weather permitting
Starts: Sellers 6.30am, Buyers 7am
Ends: 1pm
---
Indoor Car Boot Sale – Southampton
Buy & Sell your preloved items in comfort, without worrying about the weather as it's indoors at the lovely friendly Indoor Car Boot Sale! We hold these once a month, the first Saturday of every month. Sales get booked up quickly and are well attended with visitors.
Refreshments available – Free parking – Cash Point nearby
Sellers: £10 per space
Buyers: 50p per person under 12 Free
Address: The Main Hall, Lockswood Community Centre, Locks Heath Shopping Village, Southampton. SO31 6DX
Dates: First Saturday of the month all year
Starts: Sellers 9am, Buyers 10am
Ends: 12pm
---
Places to Visit in Hampshire
---