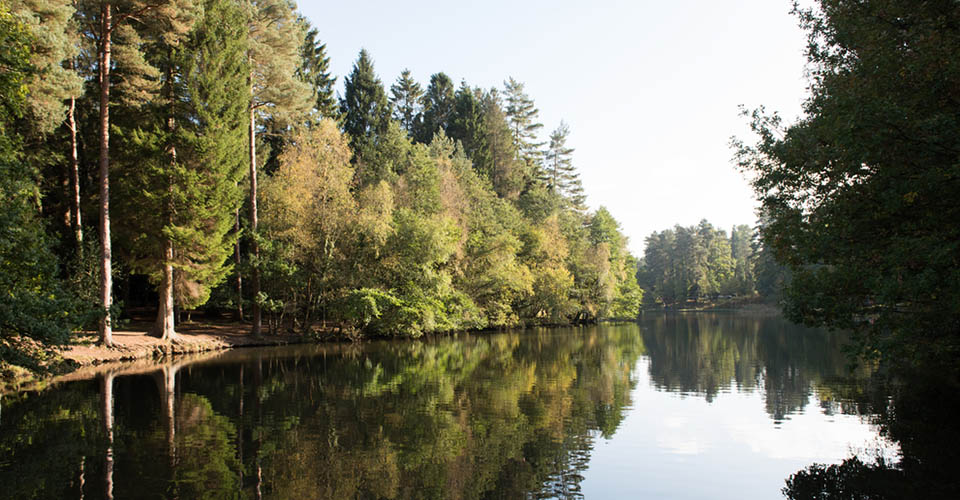 Gloucestershire stands out amongst the other counties with a unique character. Overflowing with flourishing woodland and teeming with things to do, the atmosphere is refreshingly enthusiastic. If you need a change or you want to feel reenergised, Gloucestershire is a brilliant place to spend some time.
A large proportion of the county is taken up by the Cotswolds AONB (Area of Outstanding Natural Beauty), and with the Forest of Dean in the west, Gloucestershire was made for outdoor adventures.
---
Forest of Dean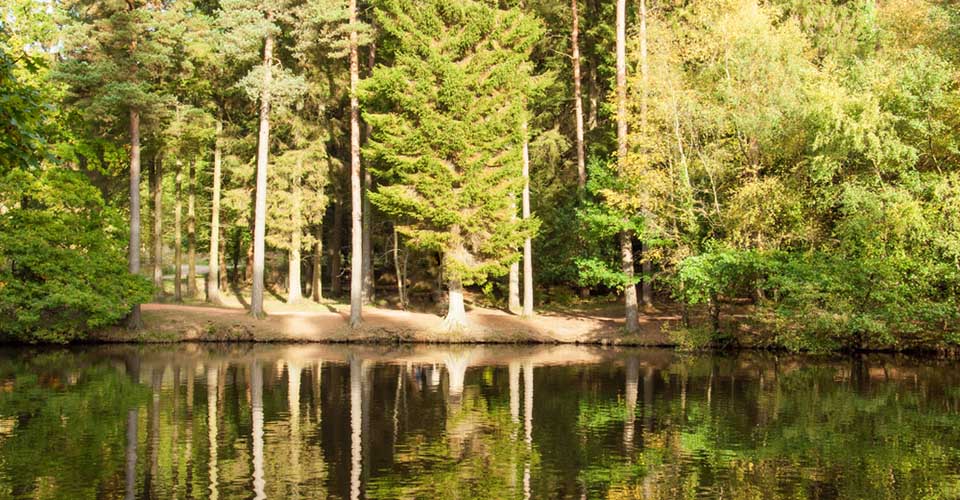 The Forest of Dean is much more than just a beautiful woodland area. Scattered throughout the forest are a huge variety of attractions, beautiful places to stay, and companies that provide exciting activities without interfering with the natural flow of the forest.
Borderlands Outdoor
Borderlands Outdoor teach a range of practical bushcraft skills based on primitive techniques. Whether you want to equip yourself with survival skills or you just want to switch off from technology and the pace of everyday life, the courses offer both a chance to escape and a chance to learn.
Bushcraft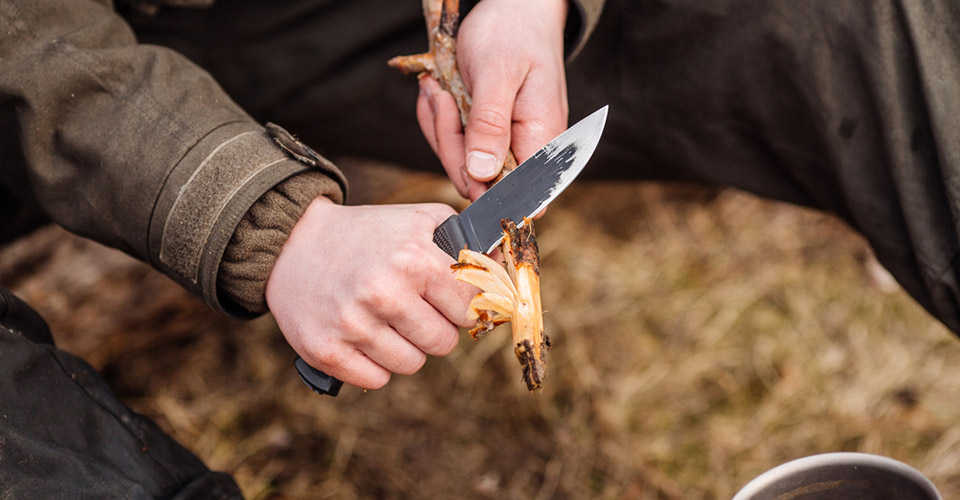 Those wanting to learn useful survival skills can try a hands-on bushcraft workshop. Activities include building a shelter in the woods, fire building without using matches, and cooking on an open fire.
Archery
Archery is a popular activity as it is relatively simple to pick up the basics, but still satisfying to see your skills improve. Borderlands Outdoor offer taster sessions as well as more in-depth classes.
Beginners are welcome; starting with basic techniques before progressing to guided practice, and finally trying out some friendly competition. They are also flexible and happy to support people with additional learning needs and disabilities so that everyone can participate.
Navigation
Navigation courses are ideal for hillwalkers, walk leaders, and fell runners. Suitable for all levels, you will learn map reading skills to help you navigate outdoors.
Hot Pot Pottery
If you're looking for somewhere to stop for a coffee break, a nice alternative to a regular café is Hot Pot Pottery.
Hot Pot Pottery is part tea room, part gallery, and offers drop in pottery painting in an informal setting. Relax with a hot drink whilst you paint a mug, teapot, or whichever ceramic piece catches your eye. If you want to take your creative pursuits a step further, you can book a pottery making class and try out three pottery making techniques including wheel throwing.
The café provides a relaxed environment and children and dogs are welcome, so it makes a great place to stop off at if you are out on a walk. During the winter months, there is a cosy area with sofas and a wood burner, so you can settle in and get comfy with a hot drink whilst you paint. In the summer, you can soak up the sunlight in the courtyard and enjoy the woodland backdrop as you create your masterpiece.
---
Berkeley Castle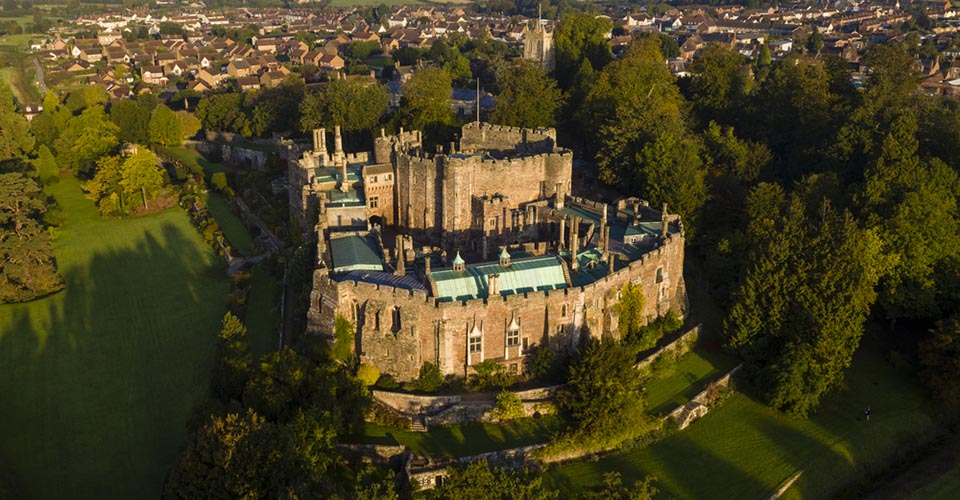 Berkeley Castle is a grade I listed castle in the south-west of Gloucestershire. Dating back to the 11th century, it has been a popular filming location for tv and film, in particular for historical dramas. The castle sits within a sprawling 6,000 acre estate- large enough to comfortably house 18 tenant farms, a medieval deer park, offices, a hotel, and two pubs.
The castle has been in the Berkeley family for 850 years, and over this time the family has amassed several impressive collections including Georgian silverware, ceramics, Dutch paintings, Tudor embroidery, gilt furniture, and tapestries. Rooms are filled with interesting historical items such as Queen Elizabeth I's bedspread.
In the castle grounds is a Tropical Butterfly House with around 42 species of free flying tropical butterfly, including the Glasswing, American Blue Morpho, and the Owl Butterfly. After wandering through the Butterfly House, you can browse the shop for a souvenir, a plant, or butterfly themed gift.
---
Cotswold Farm Park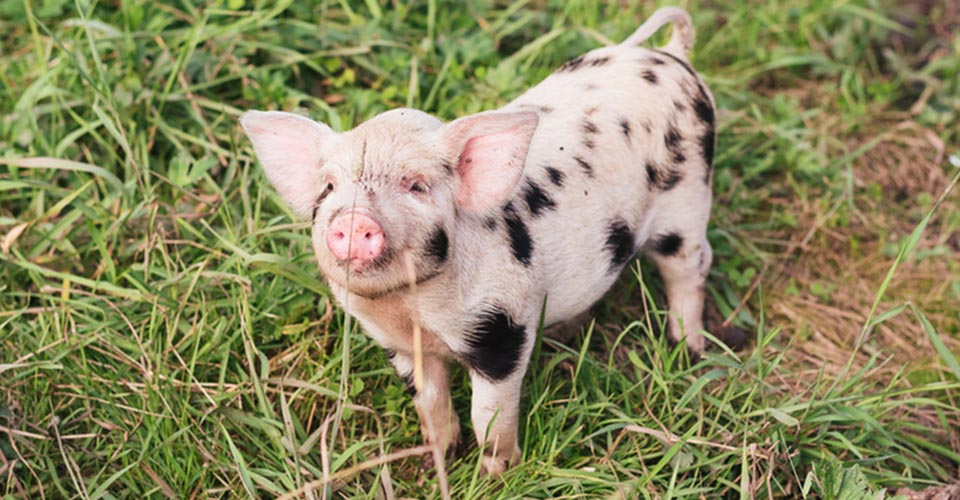 If you are looking for something to do with younger children, Cotswold Farm Park is a good choice. Climb aboard a tractor and take a Farm Safari guided tour of the park, watch a farming demonstration, or follow the Rare Breeds Trail to learn more about the animals. The Experience Barn offers children and adults a chance to meet some of the smaller animals, and possibly even hold a chick or a rabbit.
If you want to stay longer than just one day, Cotswold Farm Park also has a camp site with a selection of unique options for accommodation. Choose from Camping Pods, Shepherd's Huts, and Moroccan themed Glamping Tents.
---
Art Galleries
Nature in Art
Nature in Art is a cross between an art gallery and a museum. Featuring mixed media with an emphasis on art inspired by nature, the main collection includes sculpture pieces, ceramics, textiles, print, and paint.
Nature in Art also hold art and craft courses in a variety of subject areas from drawing and painting to soap making, origami, and Japanese brushwork.
If you aren't confident enough to commit to a course, you can try a Dare to Dabble session. Designed for absolute beginners, these sessions allow you to try new things, experiment, and be creative without the pressure of a more structured course setting.
The Wilson Art Gallery & Museum
The Wilson Art Gallery & Museum has a range of exhibitions, including collections of Fine Art, Decorative Art, Costume & Textiles, Toys, Pewter, and the Arts & Crafts movement. Displays change regularly, so there is usually something new to see each time you visit.
After viewing the collections, you can spend some time in The Wilson Café, which serves afternoon tea and dishes made using locally sourced ingredients, or visit The Wilson Shop which sells gifts, souvenirs, books, and toys.
---
Market Towns
Bourton-on-the-Water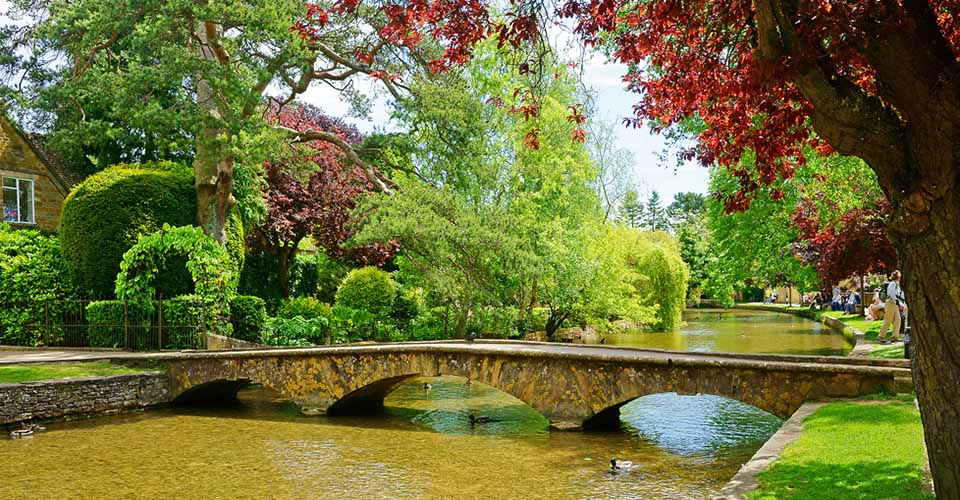 Bourton-on-the-Water is considered 'one of the prettiest villages in England'; and it is often referred to as 'the Venice of the Cotswolds' due to the small picturesque bridges which cross the River Windrush. A must-visit attraction in Bourton-on-the-Water is Birdland Park and Gardens.
Birdland Park and Gardens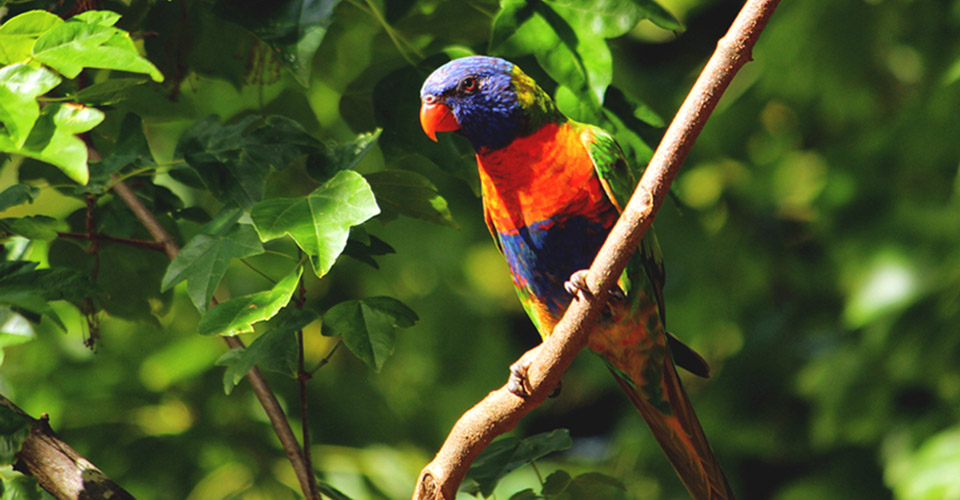 Over 500 birds live at Birdland Park, including penguins, flamingos, parrots, pheasants, and owls, making it an interesting and colourful place to visit. Make your way around the park to see the exotic birds or catch one of the regular feeding times or talks to learn more about the birds.
The Flamingo Point Café is a nice spot to have lunch. It overlooks the River Windrush, so you can watch the flamingos that live there whilst enjoying a homemade sandwich or cake.
Moreton-in-Marsh
Moreton-in-Marsh is a market town that dates back to the Saxon era. Many of the town's buildings are from the 17th and 18th centuries, and house traditional tea rooms and antiques shops, perfect for browsing on a leisurely walk.
A number of regular events take place in the town, including the Annual Moreton Show, an agricultural show which celebrates farming in the area. The largest open-air street market in the Cotswolds takes place every Tuesday in Moreton-in-Marsh with around 200 stalls, and the town hall holds regular antiques and craft fairs.
Snowshill
Snowshill is a small village with a traditionally English feel. Cottages and winding roads are dotted with wildflowers reminiscent of a Pointillist painting.
Snowshill Manor & Garden
Snowshill Manor dates back to the 16th century, but it underwent a huge transformation during the 1920s, when it was restored by Charles Paget Wade; Poet, Artist, Architect, and Craftsman.
Each room in Snowshill Manor has its own theme and collection. On the surface, the collections seem slightly eccentric, ranging from objects such as mouse traps to an attic filled with bicycles. But once you understand Wade's reasoning for choosing each piece, you will find yourself looking at the items from a different perspective.
Wade described his rationale as "I have not bought things because they were rare or valuable. My guiding essentials have been good design, colour, and workmanship."
Combining a stately home with aspects of a museum, it is well worth visiting Snowshill Manor if you are interested in curios and antiques.
Cotswold Lavender Farm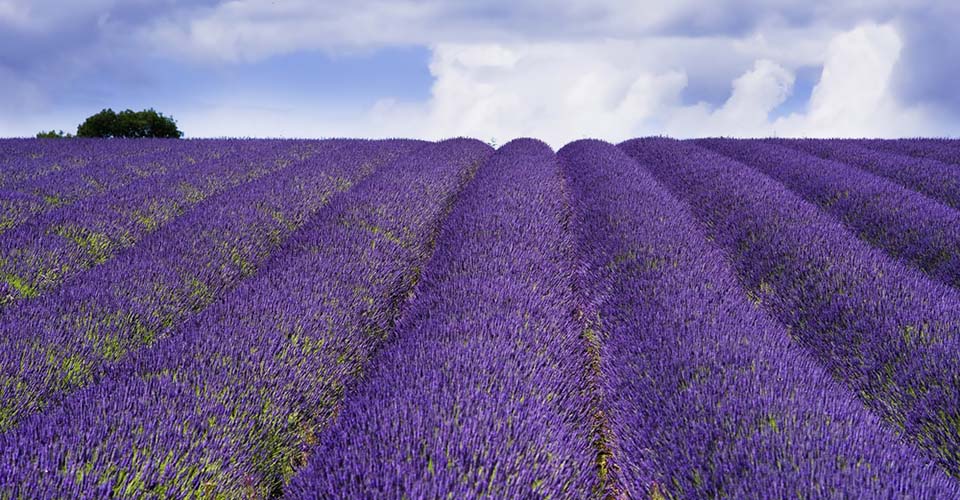 Even if you aren't that near to Snowshill, it is worth going out of your way to visit Cotswold Lavender Farm.
When the lavender fields are in full bloom, they break into fantastic shades of lilac and purple which stretch for around 70 miles. Make sure your devices are fully charged before you go, because you will want to take a lot of photos.
After walking through the fields, stop for cream tea, a cake, or a light lunch in the Tea Room, and have a browse of the lavender products in the Gift Shop before heading home, delicately perfumed by the natural scent of lavender.