When most people think of Wales, they think of endless green countryside. And Clwyd is no exception. Named after the River Clwyd that runs through it, there are countless country parks, public gardens, and woodland areas that are perfect for long walks.
If you are after attractions to visit, Clwyd has those too. From Zoos and farm parks to historical sites, you can create a day out that is as structured or laid-back as you fancy.
---
Outdoors
Country Parks & National Parks
Wepre Park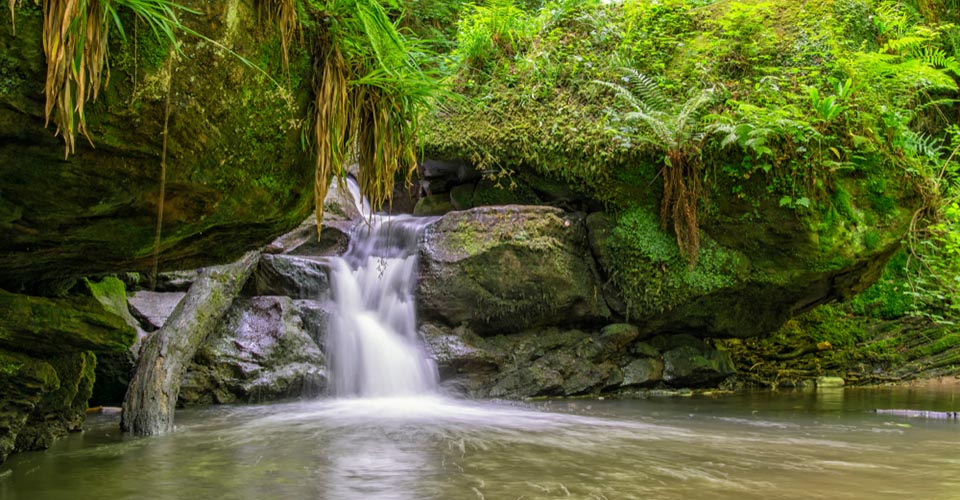 Wepre Park in Flintshire is a 160-acre park, with free parking and a lot of areas to explore.
If you want some quiet time, there is a beautiful waterfall surrounded by rocks and covered by the privacy of tall trees. The rocks provide a place to sit and read a book or work on a drawing or painting, whilst the waterfall fills the air with calming white noise.
The Red Rocks are another great place to explore, with red sandstone providing an interesting natural backdrop for photographers.
If you are visiting Wepre Park with children, there is a playground for them to burn off some energy. And if the adults get jealous they can play in the outdoor gym.
Loggerheads Country Park
Loggerheads Country Park is woodland area, filled with shades of deep green and rich earthy brown. For a relaxing day out, follow a walking trail and take in some fresh air, or if you're feeling adventurous, you can abseil Devil's Gorge or explore some of the hidden caves.
Clwydian Range
The Clwydian Range is made up of hills and mountains that stretch for around 20 miles. Covered in purple heather, the Clwydian Range produces incredible sunsets, and it is one of only five Areas of Outstanding Natural Beauty in Wales.
Popular among hikers, it is also perfect for exploring on horseback, and there are several riding schools nearby including Claremont Equestrian Centre, Linden Farm Riding & Trekking Centre, and Clwyd Special Riding Centre for those with additional needs.
National Trust Days Out
Bodnant Garden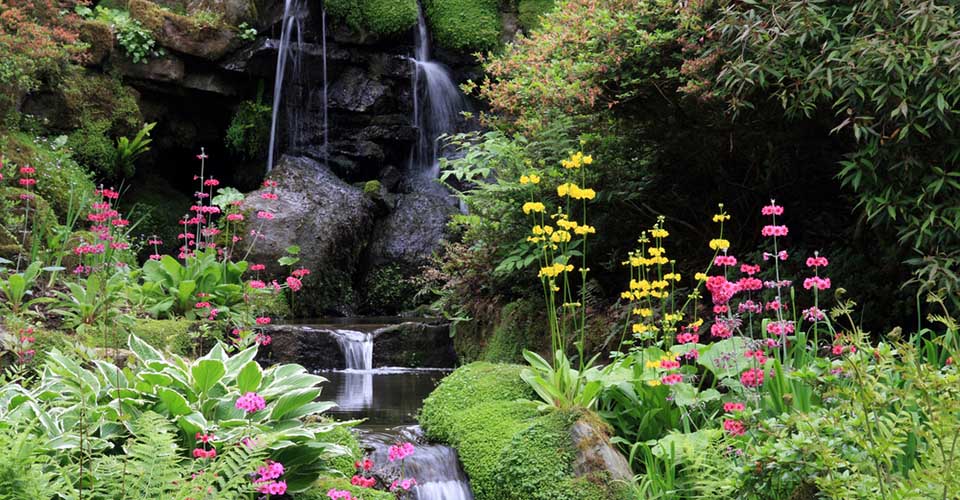 Bodnant Garden in Conwy Valley was originally created in 1874 by Scientist, Politician, and Businessman Henry Pochin.
Using plants that were collected by famous explorers including George Forrest, Harold Comber, and Ernest Wilson, Pochin was able to create 80 acres of gardens with a natural, wild feel, brimming with beautiful lily ponds and flowers.
Bodnant is described as a 'garden for all seasons' as it is filled with colour all year round, so don't worry if you are not visiting in the height of summer as there is still plenty to see.
A focal point of the garden is the Bath Pool; a large circular pond, framed by a frayed edging of tiny brightly coloured flowers.
One thing that is perhaps best visited in season is the Laburnum Arch. The arch is 55 metres long, and it is the oldest and longest arch of its kind in the UK. When in bloom, the arch is lit up with vibrant yellow blossom that hangs down as above you as you walk through it
After taking a few hundred photos under the Laburnum Arch, have a browse in the Bodnant Garden Centre which sells gifts and supplies for gardeners.
Nearby is a series of craft units showcasing a range of creations made by local crafters, and if you fancy a drink or a bite to eat, you have two options: The Magnolia Tearoom for snacks, cakes and hot drinks; or the Pavilion for a more substantial hot meal.
---
Zoos & Farm Parks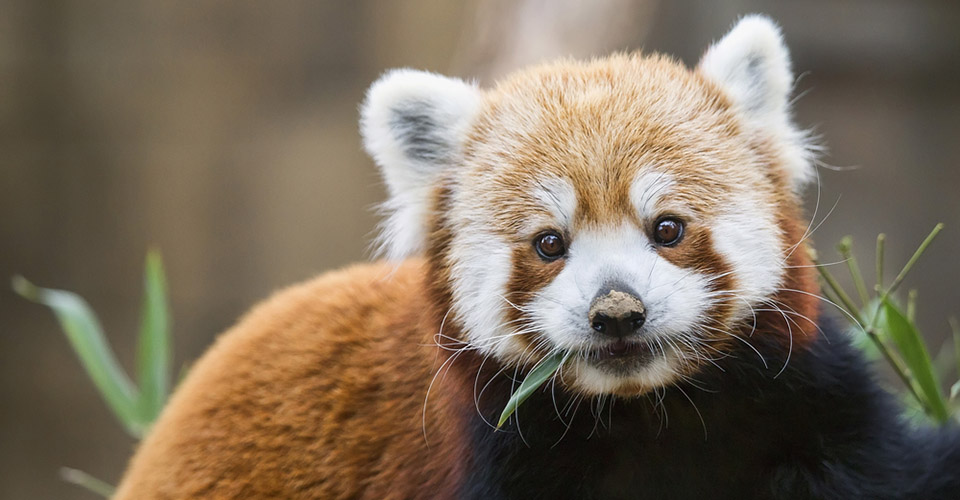 Welsh Mountain Zoo
The Welsh Mountain Zoo in Colwyn Bay is home to many different animals, including Snow Leopards, Meercats, Red Pandas, Sumatran Tigers, Welsh Mountain Goats, Flamingos, and Mississippi Alligators.
If you want to make your day a little more special, you can book an animal encounter or a Keeper For The Day experience. There are also regular events, shows, and talks to keep you entertained throughout the day.
Before you end your day at the Welsh Mountain Zoo, you'll need to pop in to the Trading Post Shop so you can pick up a cuddly toy version of your favourite animal.
Greenacres Animal Park
Greenacres Animal Park in Flintshire also has animal encounters, which include a talk by a Keeper, a rare opportunity to take a photo up close with the animals, and a chance to become the animals' new best friend by feeding them.
Children will love the Tractor rides, where they will be taken to visit the animals in their fields, and the Pets Corner, where they can meet rabbits, owls, piglets, guinea pigs, and ducklings.
As well as seeing the animals, there are also several other things to do. Visitors can fish in the fish pond for a cost of £7 per day, try out the Victorian style fairground rides, or visit the Rainforest Café for a freshly cooked meal or a snack.
The Soft Play Barn has a toddler area for children under 2 years, where little ones can play without being disturbed by older children.
There is a free onsite car park, so you can take your time on the day without having to worry about parking costs. But if you do want to stay longer, there is a caravan and camping site with electric hookup facilities.
---
Denbigh Castle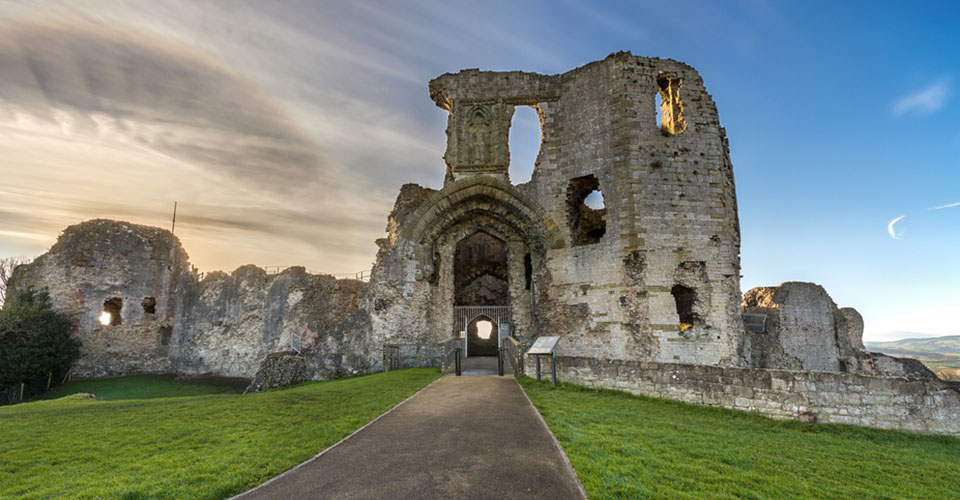 Even those who don't have much of an interest in History seem to enjoy a day climbing the very steep hill up to the ruins of Denbigh Castle. From the top of the hill, there are incredible views of the Vale of Clwyd, and the Castle ruins are almost a bonus attraction when you arrive.
But if you know what you are looking for, you will get so much more out of a visit to Denbigh Castle.
For one thing, it hides a dark history.
Even the reasons for its existence are dark. Whilst many castles are built for protection against invasion, Denbigh was built out of rage and spite.
King Edward I didn't take kindly to nobles rebelling against him. So when Dafydd ap Gruffyd did so in 1282, Edward responded by destroying Dafydd's palace in Denbigh, and ordering for a castle to be built on the site so that he could keep the Welsh in order and erase any traces of the palace's history. Then Dafydd became the first recorded person to be hung, drawn, and quartered.
Edward put one of his more loyal nobles, Henry de Lacy, in charge of building the castle. Legend has it that Henry de Lacy never finished building the castle because his son drowned in the castle well, and he was too heartbroken to continue.
Despite never being finished, the castle has some interesting design features. A headless statue watches over the entrance, and the passageway leading to the gatehouse features 'murder holes'- chutes designed so that boiling oil could be poured down onto invaders…