This post was written by Jasmine, aged 14, who entered our Young Persons' Writing Competition 2019.
---
Once you're on the island your magical time shall begin. There are plenty of things for you to do on this fun-filled island. First, we went to the needles (not the sort you sew with!). When you enter the attraction site, you are greeted with bustling gift shops and the cries of children's laughter. If you are brave enough, you can have a ride on the chairlift where you will be left speechless when you see the stunning views from a height. You can go full circle and come back to where you started or get off halfway and have a dip in the sea at the beach at the bottom. If you decide to stop, your feet will be encased in the sloshing waves and golden sand topped with a scattering of stones and shells. There is also the opportunity to have a boat ride around the needles and get some great snaps of the scenery. When you arrive back at the top, you can buy some souvenirs of your journey and a photo of you on your ride. Then you can explore what hidden gems the gift shops have to offer and make your own sand model using the Isle of Wight sand from the cliffs. It is a truly unique experience.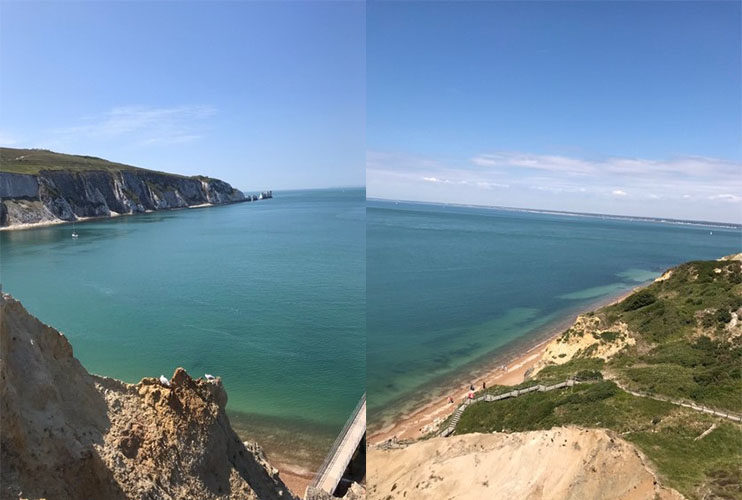 Don't leave out Carisbrooke Castle! At this English Heritage site, you can learn all about Charles I and his stay at Carisbrooke. You can also visit the Donkeys and there are even chances to see the donkeys in a wooden wheel whilst having a talk from a member of staff. There is also a beautiful garden/botanical area which is lovely when flowering. This is a fun place to see with many activities for children as well as fitting in some interesting historical facts too!
On the island, there are many places to have a bite to eat, but my favourite place is the White Lion pub in Arreton where you can try a range of their yummy food. After you have refuelled, you can take a car journey down to the Sandown where you can then take a stroll along the seafront and spend some time on the beach. You'll be guaranteed to have your shoes filled with sand and you will be drawn to take a splash in the sea before you leave. You can also chance your luck in the traditional Sandown pier arcade and try many of the nail-biting games or the little ones can have a wonderful time in the magic island area where I am sure they will be able to spend a good few hours exhausting themselves just like I did when I was little. The whole family can have a game of mini-golf at the Lost World Adventure to see who can be crowned family champion.
Last but certainly not least, I recommend you take some time to visit the Garlic Farm in Newchurch. As you wind your way along the narrow country lanes, this magnificent shop will get closer and closer to you. As you step inside, you will be met with the scent of fresh garlic. You can buy some garlic themed items and maybe have a snack at their restaurant. There is also a tasting room where you can have a try before you buy, accompanied by some expert knowledge and information. If you're lucky you can see the mesmerising horses which are in the field opposite.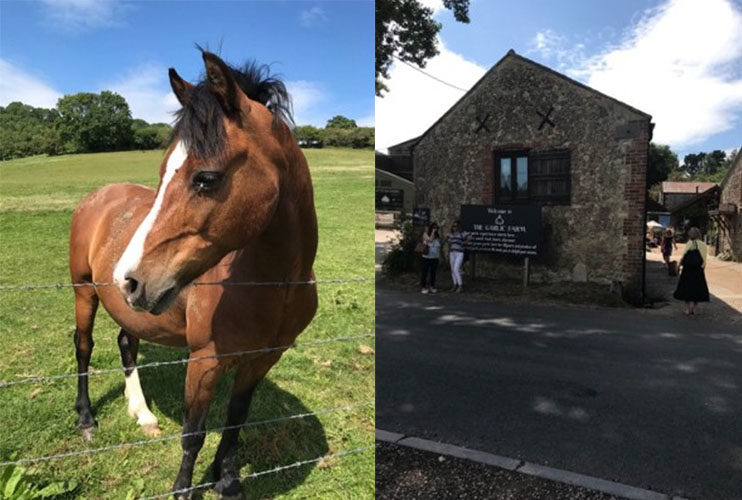 Before returning home, you may wish to step back in time and visit a traditional old-fashioned sweet shop. Take your time to explore this magnificent shop and choose some sweets from a selection of jars. I can assure you that there is something for everyone.
All in all, I love visiting the Isle of Wight and my most recent trip reminded me of all of the great things you can get up to, whether you are visiting for the day or the week, with friends or with family.
This would be my recommended guide, but this is only a small part of what the island has to offer. There are many more places to visit, and I believe that this would make a great family holiday.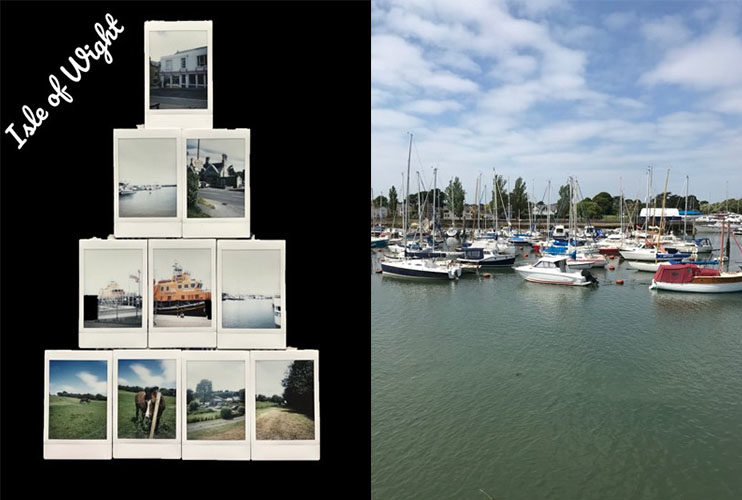 ---
About the Author
Jasmine Benham, 14 years old.
Entrant- The Tourist Trail Young Persons' Writing Competition 2019